In Kiev there have been clashes on the anniversary of the "Maidan"
In the center of Kiev there have been clashes between police and participants of the Veche, on the Day of dignity and freedom, reports "112 Ukraine".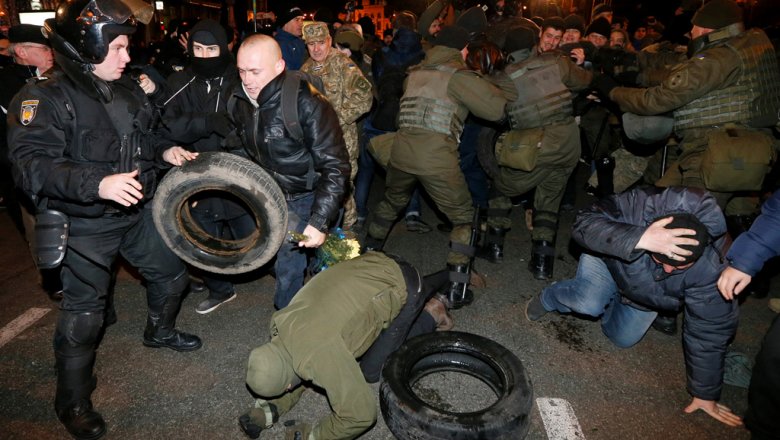 "We saw that people began to flee to the European area. Right-wing forces began to urge that all were brought here by bus, set fire to tires. Militiamen began to detain several people trying to stop them. Now see, what people marched through Khreshchatyk, returned from the European area to the stele, some tried to carry tires, the militiamen detained them", — stated in the message.
#ukraine #sumy #Ukraine #Sumi #Smolskaya #Slovakian #geroyamslava #21листопада #pomaranchevye #2004 #square #2013 #revolution #revolution Day gdnet that freedom Ukraine svatku 21st leaf. TSE the same day, if at the 2004 year pocha "Pomarancheva revolution", the day, if at Maidan Nezalezhnosti in 2013 visli pers protestowali have
It is noted that in the square there are about 600 law enforcement officers. Information about the detainees is specified.
#Maidan #at a time
Earlier it was reported that the Ukrainian nationalists took to the streets of Kiev to mark the third anniversary of the "Maidan". About a thousand people marched from Independence square to the building of the General Prosecutor's office.
Maidan #Maydan
Comments
comments