Varvara Karaulov spoke with the recruiter IG with class 10
Originally she thought he is not a Muslim, and pagan.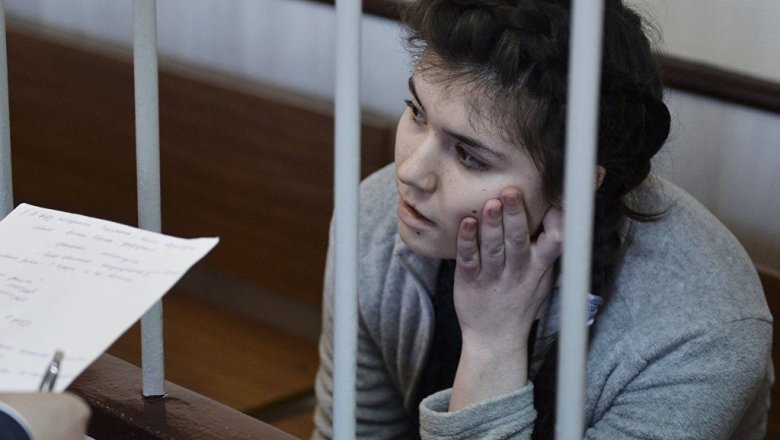 MOSCOW, 17 Dec — RIA Novosti. Student of Moscow state University Alexander Ivanov (Varvara Karaulov), accused of trying to join is banned in Russia and other countries of the terrorist group "Islamic state" (IG), talked with my recruiter since 10th grade and at first thought that he is not a Muslim, and pagan.
See also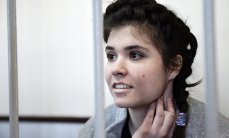 the Student of Moscow state University V. Karaulov pleaded guilty in terrorism case
Varvara Karaulov, later changed his name and became Alexandra Ivanova, was arrested in October 2015 for attempting to join ISIS. Being a second year student of Moscow state University, Karaulova secret from the parents flew to Istanbul, where he was detained with a group of Russians, allegedly attempting to enter Syria, found FSB.
"We met with Ayrat Samatvam in 2012, I was in the 10th grade, I started a page "Vkontakte" and we began to communicate," she said in the interrogation in the Moscow district military court.
According to her, he introduced himself as Vlad said that he lives in a Krasnogorsk and at first they talked about football, talked about life and everyday issues, but meet they did not work, pictures he she had not returned.
"Gradually, the correspondence began to play an increasingly important role in my life. Began to Wake up the senses — first the sympathy, then it grew into love," said the defendant. She explained that when he finished school and entered the Moscow state University, lost friends and communicate only with Mr Samedovym. Recruiter, according to Ivanov, was constantly jealous of her and dictated with whom to communicate. "I almost started getting paranoid, with the men I was even afraid to say Hello. Then he began to say that some girls also impossible to communicate," she added.
"At first he presented himself as a person professing the paganism, and in 2014 began to appear on topics related to Islam," said the defendant. According to her, about the IG for the first time learned from him.
"I supported these conversations just because it is interesting. More it about anything did not wish to speak", — assured the judge Ivanova.
After these conversations she became interested and she accepted Islam. "Then he said he wanted to fight for ISIS. To dissuade him I was hesitant, afraid that he will decide not to continue communication with me. I realized that this man I love and life without him is not present", — said the defendant.
Help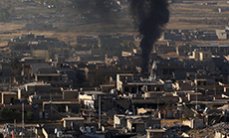 What you need to know about the "Islamic state"terror group "Islamic state" was responsible for violent mass executions and the destruction of religious shrines. She controlled vast areas of Syria and Iraq.
Comments
comments