SK checks the information about the torture of an activist Dading in the colony
MOSCOW, 1 Nov — RIA Novosti. Investigators in Karelia have begun check in connection with media reports about torture in Segezha colony, an opposition activist Ildar Dading, the press service of the regional Ministry on Tuesday.
Previously, the wife of the Dading Anastasia Zotova on the social network Facebook reported that her husband tortured in prison, beaten and even threatened to kill. The prison administration informed of developments and involved in the bullying, she said. A press-Bureau FSIN in response said that in a correctional facility organized check.
"Investigating bodies SK the Russian Federation across the Republic of Karelia conducted preliminary examination on the fact of publication in mass media of information on the use of torture against the convicted person serving sentence in correctional colony IK-7", — informs SK.
Read also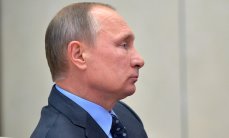 Putin will report on the letter of the convicted person complaining of torture
The first of November, the media reported about torture against the Dading, who was convicted for "repeated violation of order of holding mass actions". It was reported that a convicted person has repeatedly used physical force on the part of prison officials.
Ildar Dading was four times arrested by the police in August-December 2014 for violation of order of holding mass actions, including pickets. Each time the activist was brought to administrative responsibility.
According to Russian law, repeated violation entails criminal prosecution. The maximum sanction of the relevant article of the criminal code provides till five years of imprisonment. Basmanny court sentenced Dading to three years in prison, although the Prosecutor insisted on the penalty of two years in prison.
Comments
comments