Sandstorm slowed the advance on Mosul
The offensive of the Iraqi army and its allies on Mosul suspended due to a sandstorm. About it reports Associated Press with reference to the statement of command of the operation.
13фотографий13фотографий13фотографий
Brigadier General of the armed forces of Iraq Haider Fadhil explained that because of the dust cloud hampered air operations and drones. In this regard, the coming will not take active steps on Wednesday, November 2.
Live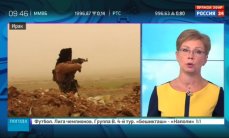 In the Mosul area burst into dust storm
Due to poor weather conditions limited the use of artillery and heavy equipment. However, between the advancing and holding the city by terrorists with occasional skirmishes.
According to the Agency, established on the outskirts of the city, special forces units of the Iraqi army preparing for street fighting.
On 1 November it was reported that units of the government army managed to liberate the building of the television station, which is located on the Eastern edge of the city.
The ground phase of the operation to liberate Mosul from the militants of the terrorist group "Islamic state" (IG, is prohibited in Russia) began at dawn on 17 October. In the attack, attended by about 60 thousand soldiers of the Iraqi army and militias. According to U.S. intelligence, in the city itself resistance can provide from 3.5 thousand to 5 thousand terrorists, and about 2 thousand militants are operating in its vicinity. In Mosul are up to 1.5 million civilians, whom the militants can use as a human shield.
Comments
comments