The mayor of Pereslavl-Zalessky charged in the case of "Rosnano"
Moscow. 25 Nov. INTERFAX.RU — the Investigation has charged the mayor of Pereslavl-Zalessky Denis Koshurnikov and managers of LLC "Ntpharma" on the case of plunders in "RUSNANO", said TFR spokesman Svetlana Petrenko.
"GSU SKR charged in criminal cases against the founder and the General Director of "Ntpharma" Rustam Ataullakhanov and Eugene Sultanov and mayor of the city of Pereslavl-Zalessky Koshurnikova," said Petrenko, "Interfax" on Friday.
She noted that blood coagulation and sultans are accused of embezzlement of entrusted property in especially large size, Koshurnikov — in excess of powers of office the head of local government with serious consequences.
18 November, the Basmanny court of Moscow has concluded Koshurnikova custody till 16 Jan 2017. According to his lawyer, the case against the mayor is allocated in separate manufacture.
See also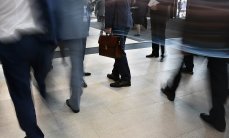 In the President's administration is working across all departments
Earlier, the court sent under arrest of the founder of LLC "Ntpharma" Ataullahanov until the same date. He does not consider himself guilty. The General Director of OOO "Ntpharma" sultans placed under house arrest until January 16, 2017. He admitted his guilt partially.
As reported in the TFR, "since 2010, JSC "RUSNANO" invested in the LLC "Ntpharma" more than 1 billion rubles for the construction of pharmaceutical production on the territory of Pereslavsky district of Yaroslavl oblast, which is planned for launch by September 2012." However, according to the investigation, "the leadership design of the company repeatedly delayed the stipulated time frame".
The investigation found that the implementation of the project for many years was not carried out, and funds were squandered. Simulating the execution of works, Ataullakhanov and sultans in 2011 acquired from Koshurnikovo owned by OOO "Protekt" the land is located on the territory of the National Park "Plescheevo lake."
At the time of the transaction Koshurnikov was the head of the Pereslavl district and issued a construction permit without written consent of MNRE.
Comments
comments