In Fukushima Prefecture after a massive earthquake announced the threat of a tsunami
According to the national meteorological management of Japan, tsunami wave height of at least 3 meters should hit the North-Eastern part of the country in the near future.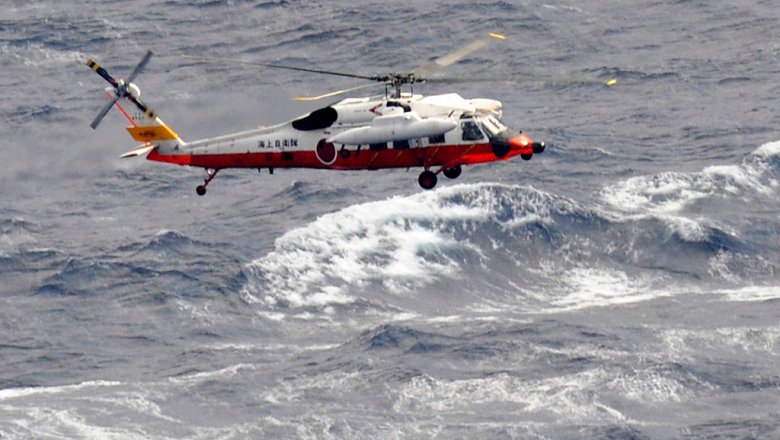 TOKYO, November 22. /Offset. TASS Igor Belyaev, Alexey Sarachev/. A powerful 7.3 magnitude earthquake occurred to the North-East of the main Japanese island of Honshu. According to the National meteorological management of Japan announced a tsunami threat. The live stream is channel NHK.
Video on social media showing trains stopped during #JapanEarthquake . #Tsunami warning issued pic.twitter.com/w5MvAMjPB9
Ali Al Shouk (@alialshouk) 21 Nov 2016.
The epicenter was located East of Fukushima Prefecture, and the focus lies at a depth of 10 km under the ocean floor. After the quake, the National meteorological office Japan warned that the coasts of the Prefecture is a tsunami up to three meters. For the prefectures of Aomori, Iwate, Miyagi, Ibaraki and Chiba Prefecture operates a tsunami warning by the height in meters.
However, meteorologists warn that the actual tsunami wave can be more than projected.
Local residents are encouraged to immediately leave the coastline.
#LIVE #JAPAN #FUKUSHIMA #EARTHQUAKE #TSUNAMI #ALERT #VIDEO/#VIDEO #Twitter
Tremors felt the residents of the 20 prefectures of the Central and North-Eastern part of the country.
The mission of TASS in Tokyo for several minutes swung hard wall.
At the office of the Prime Minister of Japan Shinzo Abe established emergency headquarters to gather information about the earthquake. This was announced by the government. The Prime Minister is currently on a visit to Argentina.
The company running the nuclear power plant
Japanese operators are currently urgently check not suffered any nuclear power plants in the country as a result of a powerful earthquake with a magnitude of 7.3, occurred in Fukushima Prefecture.
meanwhile at #fukushima ☠?
In particular, inspection of nuclear power plant "Fukushima-1" is carried out by operator Tokyo Electric Power (TEPCO). Verified and nuclear power plants ", Onagawa" and "Tokay", which is also located in the North-Eastern region of the country. At the moment, information on emergency situations at nuclear power plants were reported.
After the accident at the plant "Fukushima-1" in 2011, the most nuclear reactors at Japanese nuclear power plant is stopped, are just a few of them.
The movement of high-speed trains "Shinkansen" is suspended in the North-East Japan after the earthquake. This was announced by railway company JR East.
Currently, all branches in this part of the country testing security systems.
Comments
comments