Netizens staged a large-scale dispute over the color of the Slippers
Netizens arguing over the color of the Slippers, the photo of which is published by another Twitter user.
"You'll have to fight me if you think those damn flip flops black and blue," wrote @omgcarmss.
Because of her tweets in the network argument broke out because many users think that Slippers are painted in gold and white colors.
Active came to discuss the top on Twitter and made the "Moments", where users in real time discuss the most important events in the world.
IM GONNA NEED U TO FIGHT ME IF U THINK THESE DAMN FLIP FLOPS ARE BLUE AND BLACK pic.twitter.com/uEOC4XpOZr
— ?? (@omgcarmss) 20 Nov 2016
See also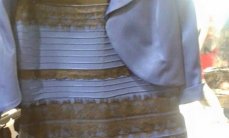 Scientists have explained the phenomenon of black-and-blue dresses
However, many recalled that in February 2015 users were arguing about the color of the dress. Someone wrote that it is blue-black, and someone insisted that it was white and gold. Later, scientists explained that in fact the outfit was a blue and those who saw it in a different color, were victims of an optical illusion due to improper light output.
Another topic for debate was the color Adidas sport jackets. One of the Tumblr users published a picture of the jacket that she thought was black and brown. But her friend claimed that a thing is white-blue.
Comments
comments