In the US, the man disappeared in acidic thermal springs
The body of a man killed in a hot spring Yellowstone national Park USA, dissolved in acidic water before rescuers could get him out of the water, said local authorities.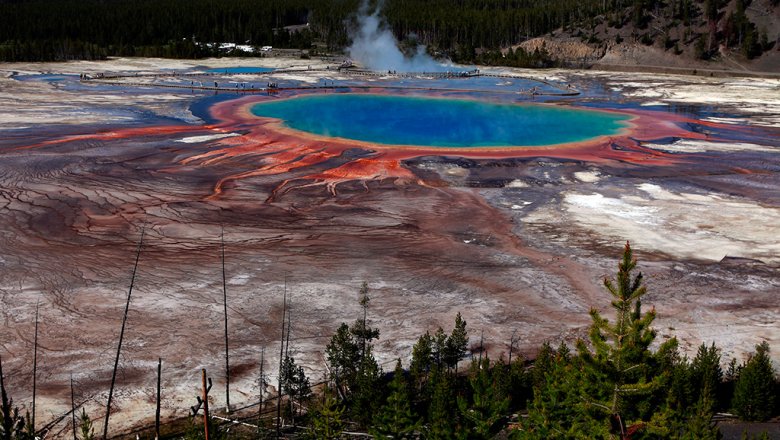 23-year-old Colin Scott died in June this year during an unsuccessful attempt to swim in a hot spring, but the details became known only now.
Local authorities have released the final report about the incident upon request of local television.
According to him, June 7, a young man with his sister Sable has gone with wood flooring, specially built in the geyser basin Norris, to bathe in the hot springs, placed there despite the warning signs about their danger.
Sable Scott was shot on a mobile phone as her brother tried to try water, then slipped and fell into the boiling source.
Later, rescuers found his body in the water, but stopped trying to get him because of the dark, the potential dangers for themselves and the coming storm.
However, the next day the remains of the men to detect has failed.
According to the Deputy head of a group of Rangers Laurent Veressa likely during the night the body is fully dissolved in very hot water with a high concentration of acid.
Yellowstone national Park was opened in 1872. It is located on the territory of the States of Wyoming, Montana and Idaho.
The incident occurred on the edge of the Yellowstone Caldera, which is also called "SUPERVOLCANO" — its eruption could potentially lead to dramatic climate change on the planet.
Comments
comments