Bernie Sanders ready to be a trump ally in the fight against the corporations
NEW YORK, November 19. /Offset. TASS Ivan sawyers/. Former rival Hillary Clinton in the presidential race among Democrats — Senator from Vermont Bernie Sanders has expressed readiness to become an ally elected President of the USA of Donald trump, if he decides to weaken the position of large corporations in the country. This was announced on Friday, the broadcaster CNN.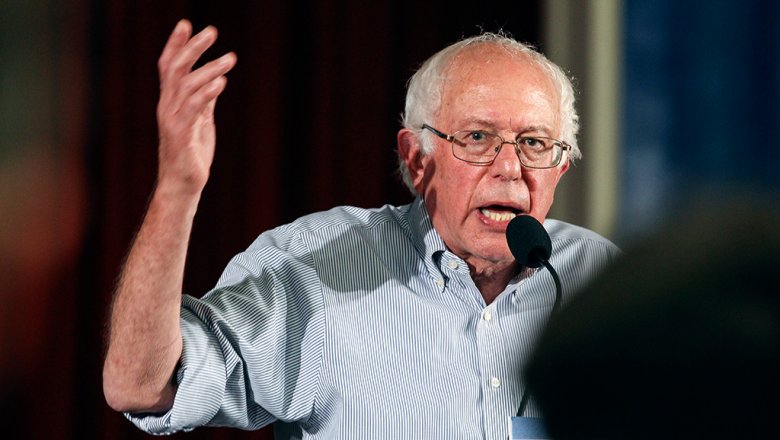 "If trump has the guts to fight the corporations, he will have an ally in my face" — quoted by CNN, an excerpt from the speech of the legislator to the social policy conference, organized by the American newspaper Christian Science Monitor.
The Senator also indicated that approves and other items in the socio-economic agenda of the elected President of the United States. These include initiatives to reduce the cost of drugs, raising the minimum wage and imposing tariffs on the products of companies that transfer production capacity from the USA to other countries to reduce the tax burden.
Sanders on November 9 issued a statement in which he assured he was ready to cooperate with trump in terms of raising living standards of the middle class. "As long as trump is serious about conducting a policy aimed at improving the lives of working families in the country, I and other proponents of progress are willing to work with him," said then the legislator. At the same time, he stressed that he would strongly oppose Republican, if he will "pursue the racist, xenophobic, and directed against environmental policy."
Sanders competed with Clinton in the qualifying phase of the election intraparty race in the United States, but was defeated. In July of this year, he came out fighting for the highest public office and endorsed former rival. During the election campaign he was criticized trump, stressing that electing him President will be for US a disaster.
Comments
comments