Obama and EU leaders agreed to extend sanctions against Russia
Moscow. 18 Nov. INTERFAX.RU — President Barack Obama and leaders of several EU member States at a meeting in Berlin expressed their common opinion on the necessity of extending sanctions against Russia in connection with the situation around Ukraine, transfers on Friday Agency Bloomberg.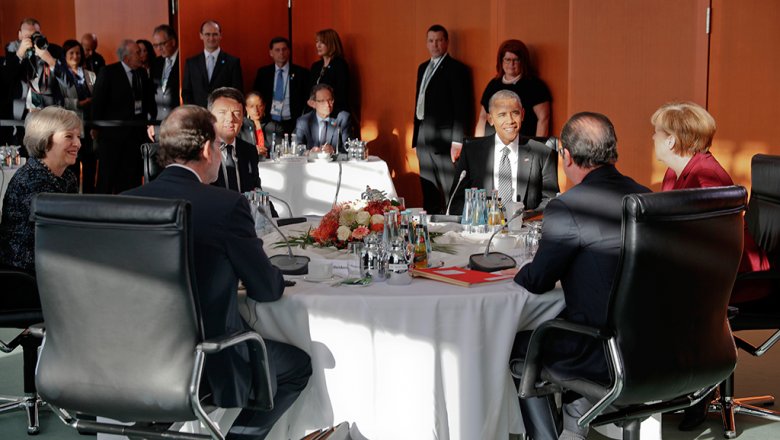 At the same time, he noted that "it is in our interest to cooperate with Russia to solve the problems in the world."
The Berlin meeting was attended by German Chancellor Angela Merkel, U.S. President Barack Obama, French leader Francois Hollande, Prime Minister of great Britain Theresa may, the head of the Council of Ministers of Italy Matteo Renzi and Spanish Prime Minister Mariano Rajoy.
Comments
comments