Lavrov criticized Obama for calling for Trump to repel Russia
The Russian foreign Minister Sergei Lavrov criticized US President Barack Obama urging his successor Donald trump to give, if necessary, back Russia.
The Minister stated on air of TV channel "Russia 24" before the meeting in Peru on the sidelines of the APEC summit with U.S. Secretary of state John Kerry.
Lavrov said the us leader's call "sad".
"If you finish your term as President, probably better to answer some questions, give some advice that relate to positive things in regards to solve the internal problems of America, there are a lot of them. As regards the development of external relations. And on the negative to ensure the continuity, in my opinion, will not work", — quoted Lavrov RIA Novosti.See also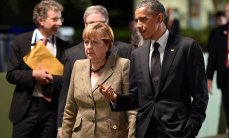 Obama considers Russia a superpower
The foreign Minister expressed hope that Russian-American relations common sense will prevail. However, he pointed out the contradictions in the statements of Obama, who, during his contacts with Russian President Vladimir Putin has repeatedly stressed the importance of cooperation among countries to address key issues, including Syria.
Obama, according to Lavrov, less trying to deal with the specific problems and "is a little on the emotional side of the situation." "Clearly, the period ends, but I hope that all will prevail common sense, President Obama has repeatedly demonstrated his ability to rationally approach a particular situation. Hope he's still this part of his heritage will be transferred to the new administration," said the Minister, noting that the deterioration of relations is not in the interests of Moscow and Washington.
17 November, Obama called on his successor Donald trump to cooperate with Russia, stipulating that in case of necessity she had to fight back in the areas in which Moscow departs from American values and international law.
Help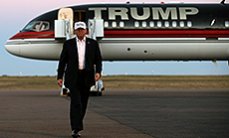 Donald Trump. For what it's like and nenavidyat most queer President of America.
Comments
comments