Prosecutors in South Korea have requested a warrant for the arrest of a close friend of the President
TOKYO, Nov 2 — RIA Novosti, Ivan Zakharchenko. Prosecutors in South Korea have requested an arrest warrant for Choi sung-SIL — a Central figure in the unfolding scandal of the country — close to the head of state, President Park Geun-Hye, reported by Yonhap.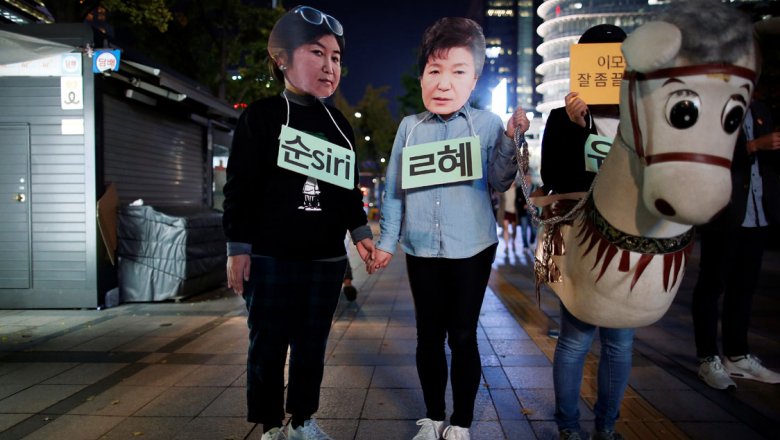 Monday Choi sung-SIL was detained on an emergency basis after the interrogation at the presented charges. Suspect her of meddling in state Affairs due to relations with the President and the fear that she could destroy evidence.
Choi sung SIL came in for questioning in South Korea from Europe over the weekend. She denies all charges.
Earlier, South Korean President Park Geun-Hye apologized to the nation, thus recognizing the relationship with Choi soon-SIL setting off protests demanding her resignation. The presidential Secretariat was dismissed.
Choi sung-SIL called the daughter of Choi Tae the Mine, which was led by a shaman cult in the country and died in 1994. She had no public post, but the rules of the President's speech and collecting funds from big corporations using their connections. According to Yonhap news, President Park Geun-Hye made friends with a family Choi Tae the Mine after the murder of her mother at the time "first lady" of the country, Yuk young-soo in 1974.
Comments
comments