The FBI has released documents of the case against bill Clinton 15 years ago
WASHINGTON, 1 Nov — RIA Novosti, Alexei Bogdanovsky. The Federal Bureau of investigation, US issued documents of corruption investigations 15-year-old relative of ex-President bill Clinton. The case was closed in 2005.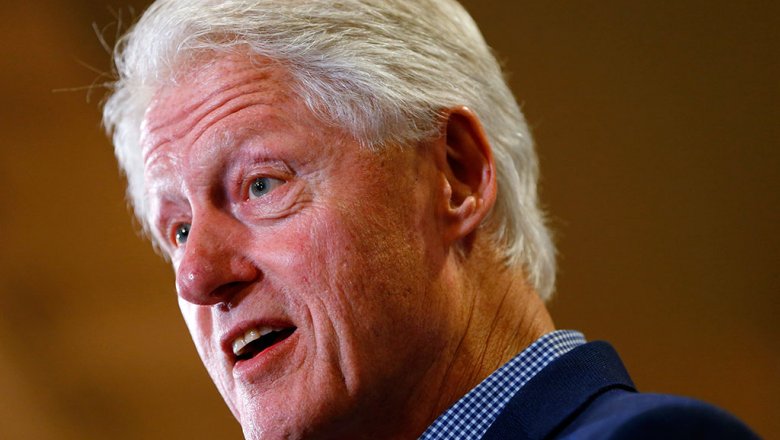 It's the decision of bill Clinton to pardon Marc rich, the international businessman and the founder of the company Glencore. Rich was accused of tax evasion and illegal deals with Iran during the hostage crisis 1979-1981. Clinton pardoned rich on 20 January 2001, hours before the expiration of his presidential powers.
Critics of Clinton have said that the daughter of a rich donated more than $ 1 million to the Democratic party, including more than 100 thousand on the campaign by former first lady Hillary Clinton on the elections in the Senate and 450 thousand for the presidential library of bill Clinton.
The case was investigated by the Prosecutor, James Comey, current Director of the FBI, who sharply criticized Clinton's decision to pardon rich. The case was closed in 2005 for lack of evidence.
The 129-page document only a few passages are left untouched, most of the text is smeared. The document shows that the FBI thought at the beginning of the investigation in 2001 that Clinton's actions could be illegal.
"It seems that the required standards and clemency procedures were not followed", — the document says.
Despite the lack of significant new information, the publication time of the document has raised questions in the American media. The Director of the FBI and a former Prosecutor in the case, James Comey is in active conflict with the Democratic party's candidate in the presidential election in Hillary Clinton. The conflict arose after last week Komi Republic in a letter to Congress, said the existence of new instruments of investigation concerning e-mail former Secretary of state. Senior Democrats have accused the Komi Republic in violation of the law of non-interference of the FBI in the election process and to seek election trump.
Comments
comments