The number of victims of a fire in Oakland has increased to 33 people
MOSCOW, 5 Dec — RIA Novosti. Rescuers at the scene of a fire at a nightclub in American Oakland found the bodies of 33 people, said on Sunday NBC News, citing the police.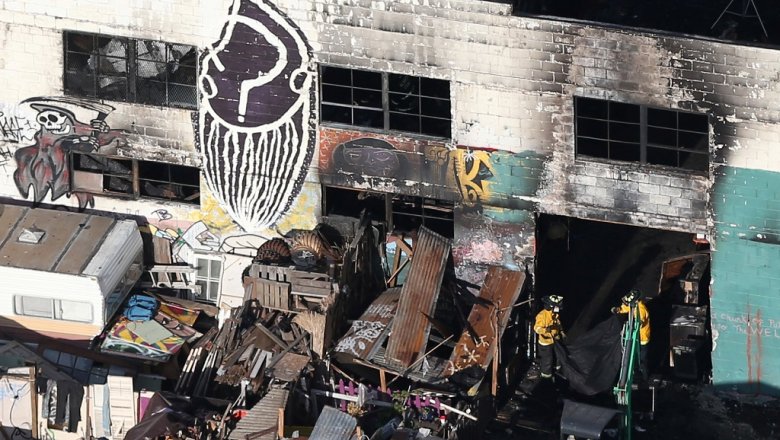 Earlier it was reported about 30 dead.
As reported, on this fact under investigation.
A fire at a nightclub in Oakland happened on Saturday. The city authorities do not exclude that the victims of the fire could be up to 40 people. According to preliminary information, in the room at the time of the fire was from 50 to 100 people.
What was the cause of the fire is still unknown.
The fire became one of the largest number of casualties in the history of this Californian city.
Oakland"s fire chief: "In my career of 30 years, I haven't experienced something of this magnitude" https://t.co/QeUrVthlBU pic.twitter.com/Zw0bfOnsXu
— The New York Times (@nytimes) December 4, 2016.
The building where the fire occurred, is classified as a warehouse permit to conduct any kind of activities, it is not issued, the room was not equipped with fire protection system. The Oakland authorities started investigation about the illegal stay in the warehouse for almost three weeks before the tragedy.
Accurate evidence that someone lived in the warehouse yet, but one of the survivors of the fire said that the building was lived 18 artists.
Comments
comments