Professor of history faculty of Moscow state University died on the evening after the meeting on the thesis Medina
Doctor of historical Sciences, Professor of the Department of history of Russia XIX century — early XX century, Moscow state University Nikolay Erofeev, who participated in the academic Council on the thesis of the head of the Ministry of culture Vladimir Medina, passed away February 7, after returning from a meeting on the scientific work of the Minister of culture.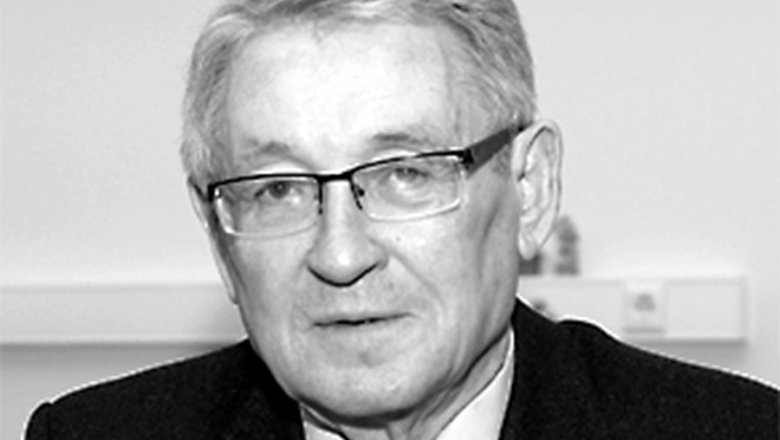 On the death of the scientist reported the website of the history Department of Moscow state University, and that this happened after a meeting on the thesis Medinsky, wrote on Facebook colleague Erofeeva, doctor of historical Sciences, the employee of the Department of ancient history, Historical faculty, Moscow state University Askold Ivanchik.
"One of the six his (academic Council of MSU — approx. edition) members who tried to save the reputation of the faculty and voted against imposing his solutions — Professor Nikolay Dmitrievich Erofeev — returned home after the meeting, went to his room and died," describes a situation Ivanchik.
7 February 2017 Dissertation Council of Moscow state University named after Lomonosov refused to consider the merits of the controversial thesis of the Minister of culture Vladimir Medinsky. About it journalists were told by the Dean of the history faculty of Moscow state University Ivan Tuchkov, to explain the decision of the Board that the meeting participants found in the scientific work of the Medina of plagiarism.
Shortly thereafter, one of the participants of the academic Council of Moscow state University Sergei Mironenko told RBC that the academic Council had refused to consider the work of Medina, because this thesis to the Council and not provided. Of the 19 members of the academic Council of Moscow state University against the refusal to consider the thesis of Medina voted 6 people, including Erofeev.
The statement with the requirement to deprive the Minister of culture for a degree filed in the Ministry of education in April 2016 party "Discerneth" Ivan Babitsky and historians Vyacheslav Kozlyakov and Konstantin erusalimsky. First, the scientific work of the official left for consideration of the dissertation Council of the Ural Federal University, but was later withdrawn from there.
Nicholas Evrofeev born August 20, 1939. He did research on the socio-economic and political history of Russia of the early XX century, the crisis of the autocratic state and the February revolution of 1917.
Comments
comments