The Syrian army cut off the last escape route of the IG from El-Baba
BEIRUT, 11 Feb — RIA Novosti, Mikhail Alaeddin. The SAR government troops and allied forces cut off the retreat of the militants of the terrorist group "Islamic state" (IG banned in Russia) from the city of al-Bab, located on the Syrian-Turkish border, reported RIA Novosti a source close to the Syrian militia.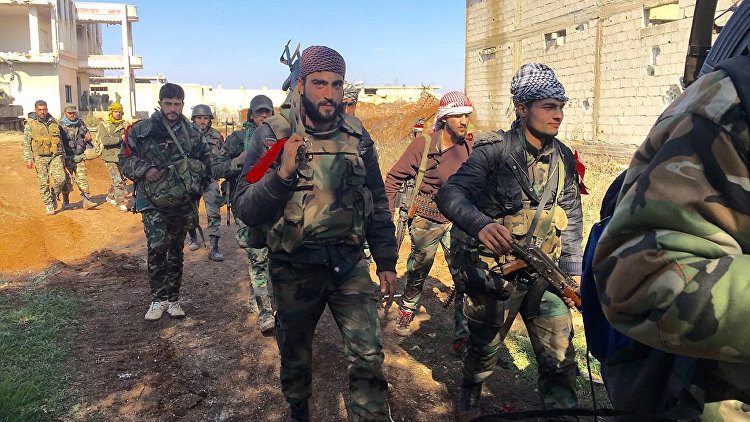 "It is very important that yesterday the army took control of tall' ain Alosie. The fact that thus cut off the only escape route of the IG," — said the Agency interlocutor.
"On Friday, the Syrian army and its allies reached Tarifa. Thus, they were on the outskirts of El-Baba (less than a kilometer). After Tarifa already al-Bab", — explained the source.
The Syrian army is advancing on the town of al-Bab from the West and South. At the same time, Turkish troops and her allied groups in the coalition, "the shield of the Euphrates" are fighting in the Northern and Eastern suburbs of the city.
Practically, the terrorists of ISIS are in the environment, however Pro-Turkish forces and the Syrian army do not coordinate their actions, Damascus officially considers the presence of the Turkish army on the Syrian territory a violation of its sovereignty and aggression.
#Syria #Suriye ve TSK Muhalifler El Bab Içerisinde Ilerliyor | Suriye Gündemi https://t.co/c1W1sWkzE0 pic.twitter.com/d2ls1zmiOh
— Suriye Gündemi (@suriyegundemi_) February 10, 2017
Comments
comments