In the U.S. Congress want to investigate the conversation between trump's Advisor and the Russian Ambassador
WASHINGTON, 10 Feb — RIA Novosti. The intelligence Committee of the U.S. house of representatives intends to conduct an investigation to determine the content of the conversation Advisor to the US President for national security Michael Flynn and the Ambassador of the Russian Federation Sergey Kislyak, Deputy head of the Committee Democrat Adam Schiff.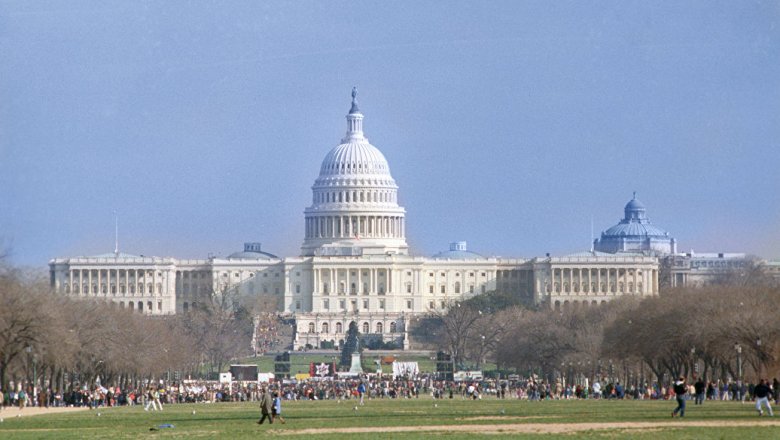 "It (is) in the investigation of the intelligence Committee. So we should be able to figure out if there's any record of these conversations," said Schiff in an interview with Bloomberg.
On Thursday the electronic version of the Washington Post reported that Flynn discussed the anti-Russian sanctions Kislyak in December last year, despite the denials on this issue from representatives of the team trump. Citing "current and former U.S. officials," the publication notes that "Flynn talks with the Russian Ambassador was called by some the American representatives as wrong."
According to them, they also "gave the Kremlin an illegal signal that Moscow can expect the easing of sanctions, which the previous administration of President Barack Obama has imposed against Russia for alleged cyber attacks on the US elections in 2016." The Kremlin has not confirmed this information.
In addition, Flynn was previously accused of having links with the Russian authorities, indicating that he had visited Russia.
CNN, in turn, reported with reference to sources that Vice-President Mike Pence was not notified about such topics and now intends to look into this.
"I don't know how people can trust his integrity and the decisions he makes. I don't know how can (trust) other members of the administration if they don't know the content of his conversations," said Schiff.
The Congressman added that if it turns out that Flynn lied about the content of the conversations, "he should resign".
CNN and the Washington Post takes a critical stance against the administration trump and regularly publish data on her alleged relations with Russia, expressing his anxiety that.
Comments
comments