Stallone refused from his post in the administration trump
American actor Sylvester Stallone has stated that he is not interested in positions in the cultural field, including Chairman of the National endowment for the arts and the Humanities, which encouraged him elected President of the United States Donald trump. About this newspaper The New York Times.
"I'm very flattered that I was asked to become part of the National endowment for the arts and Humanities," he said in a statement. Stallone said that he would be more effective if it is to help veterans "find a well-paid job, suitable houses and financial grants that deserve heroes."
That Stallone will be offered a post in the cultural sphere, said two advisers trump on Friday, December 16, reports The New York Times.
But a formal proposal to the American actor has not been sent, he added. Stallone and trump met and talked about the fact that the actor will be part of the presidential administration.
Help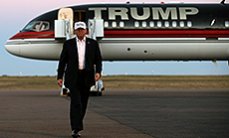 Donald Trump. For what it's like and nenavidyat most queer President of America.
Comments
comments