Russians drink concentrates for baths and die. How is this even possible?
In Irkutsk entered a state of emergency: more than 40 people died after drinking the bath concentrate "Hawthorn". On the label it says that means 93% of ethanol. Later in the regional office of the Federal alcohol market regulatory service said that the structure includes deadly to humans methyl alcohol and antifreeze.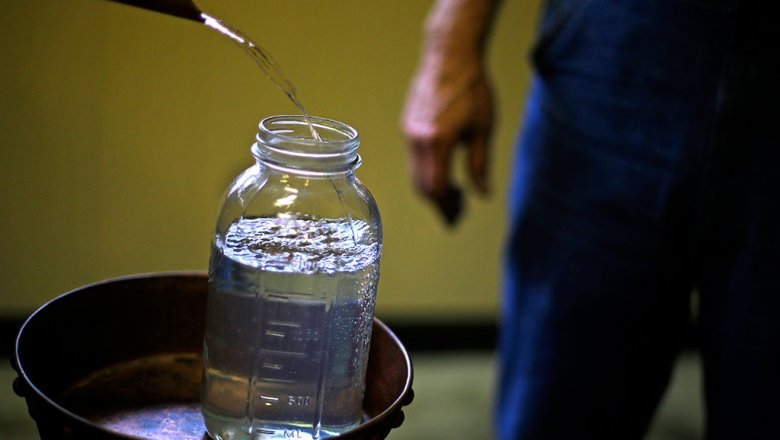 What kind of bath concentrate?
Concentrate need for so-called "therapeutic baths". It is believed that taking a bath with extract of hawthorn is good for health — particularly for the skin. From a scientific point of view, the effectiveness of this procedure has not been proven.
But if you drink it why? Instead of vodka?
Yes, people replace the liquids like alcoholic beverages. The main consideration here is cheapness. In shops, the minimum price for vodka — 190 rubles per half liter. Many Russians (especially alcoholics) just can't afford to buy quality drinks, so drink all sorts of substitutes. However, "Hawthorn", which were poisoned in Irkutsk, was worth, according to the media, not much cheaper than vodka — 60 rubles for 250 milliliters.
Those Russians really a lot?
A lot. According to RBC, the surrogate drinks regularly uses every tenth Russian. The share of substitute up to 20% of the market of strong alcohol. In many regions establish automatic so-called "venturecam" — bubbles with alcohol-containing lotions. A bottle costs 20 rubles, he can buy at any time of day even a child — documents are not required.
Apparatus for issuing fanfikov
And what drink?
Almost any means with the alcohol content of tinctures, lotions, colognes, washing-up liquid. "Hawthorn" is one of the most popular brands, so to speak. In addition to the bath concentrate, extract of hawthorn is used in lotions and medical tinctures.
And many are dying?
Yes. According to Rospotrebnadzora, 2015 from poisoning "alcohol products" has killed more than 14 thousand people. The Agency specified that the main cause of death — alcohol poisoning and "unspecified alcohol" methylated spirits, colognes, and perfumes, wipers, surrogate alcohol, technical alcohol, brake fluids, antifreeze and other things. A simple search on the news also shows that people in Russia often die from poisoning with liquids not intended for drinking.
Authorities are struggling with these poisonings?
Yeah, but judging by the dynamics of mortality this battle is not too effective: in 2013, 100 thousand people from poisoning alcohol-containing products have killed more than nine people, in 2014 and in 2015, this figure has grown and now stands at 9.8 persons. On the news from Irkutsk, the government stated that in the near future the state Duma will introduce a bill that will help fight poisoning, and Prime Minister Dmitry Medvedev demanded to remove the "Hawthorn".
Comments
comments