Appeared on YouTube a video shootout with the bandits with the police in Grozny
Moscow. 18 Dec. INTERFAX.RU — appeared On YouTube a 30-second video of a shootout during a special operation in Grozny, which earlier reported the head of Chechnya Ramzan Kadyrov.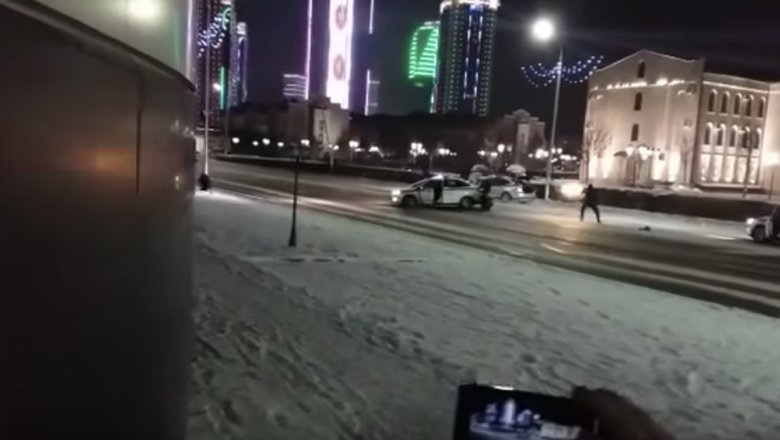 A gang of cyber criminals, according to him, planned to commit a resonant crime, choosing as targets the police.
According to Kadyrov, during the operation, four of the bandits were killed, another two wounded and are in hospital.

Police dismantled a group of militants in Grozny
Suffered employee of traffic police that attackers shot down trying to escape by car. The story of Chechen leader supplying video from the scene:
Dear friends! I have repeatedly said that Grozny is one of the most open and friendly cities. It breathe easily and live peacefully. I also repeated that an attacker could enter the city, but will not leave. The night before, a group of bandits attempted to be committed high-profile crimes, choosing as goals of law enforcement. Prompt measures prevented the possible loss. The bandits while trying to arrest the car, made arrival on the employee of traffic police and opened fire. Return fire managed to lock the car. Four gangsters are destroyed, two taken to hospital. I immediately visited the scene, convinced that the leadership of law enforcement agencies has taken all security measures to act in a professional manner. The city is calm, the traffic proceeds as normal, no cause for concern for residents and guests of the city. Measures for establishment of persons of criminals. #Kadyrov #Russia #Chechnya #Grozny
Comments
comments