The Turkish authorities have declared mourning in connection with the attack
In Turkey in connection with the terrorist attack in Istanbul that claimed the lives of dozens of people, declared national mourning. On Sunday, December 11, Anadolu Agency reports. The corresponding decree was signed by Prime Minister Binali Yildirim.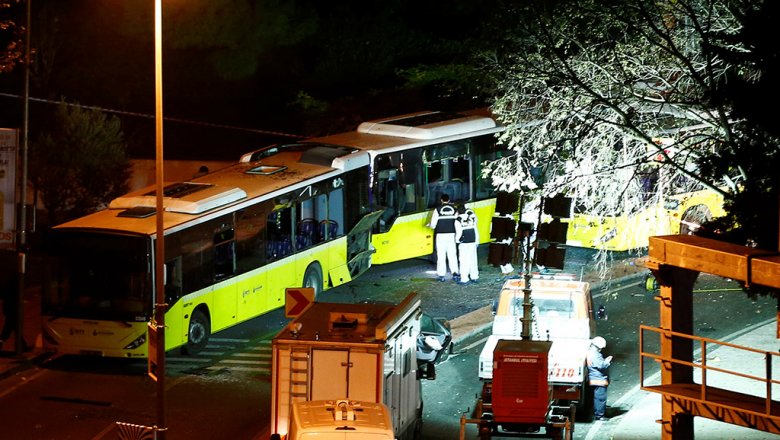 In one day all flags in the country as a sign of mourning for those killed will be lowered.
The explosion occurred on Saturday, 10 Dec, 22.30 GMT in the Besiktas district of Central Istanbul, near the stadium Vodafone Arena, after the match between the teams "Besiktas" and "Bursaspor".
The object of the attack was the bus with the police. First was undermined planted in the car bomb, 45 seconds later blew himself up suicide bomber.
According to official figures, killed 29 people and injured 166. While 27 of the 29 dead were police officers.
In connection with the attack arrested 10 people.
Turkish President Recep Tayyip Erdogan made a statement. He expressed condolences to the families of the victims and wished recovery to the injured, and promised justice to those who was behind the attack.
Istanbul Beşiktaş civarında 2 kez şiddetli #patlama oldu !
Patlama birçok noktadan duyuldu… pic.twitter.com/9RCL33lyAA
— Emre (@Teyrebaz__) 10 Dec 2016
Istanbul patlamasından ilk kareler. pic.twitter.com/DhIqrWRiAP
— Yusuf Reşit Beyazal (@YRBEYAZAL) 10 Dec 2016

Comments
comments