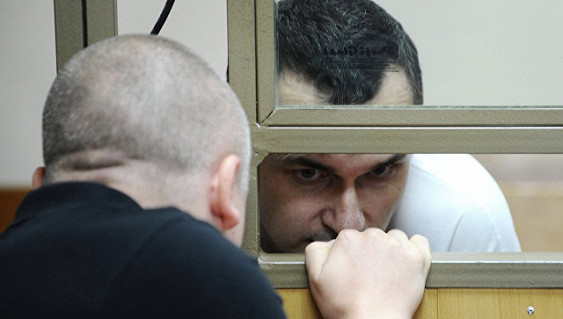 Photo:
RIA Novosti
Press Secretary of the President of Russia did not answer the question about the conditions for the release of Ukrainian Director Oleg Sentsov, reports "Interfax-Ukraine".
"Could", – Peskov said on the question of Ukrainian journalist, he could name the conditions under which Sentsov be released.
"We are talking about a court ruling that the President of Russia Vladimir Putin. No specifics, the President has not led. More I can't disclose. The President clearly stated his point of view," – said Peskov.
Earlier, the Ministry of justice confirmed the refusal in the transfer to Ukraine convicted in Russia of Ukrainian citizens Oleh Sentsov and Kolchenko, Alexei.
25 Aug 2015 Sentsov and Kolchenko on charges of organizing terrorist acts in the Crimea, was sentenced by a Russian military court to 20 and 10 years in a strict regime colony, respectively.
Comments
comments