Fallen trees in Sochi has caused the delay of trains and left in the dark neighborhood
Moscow. 3 Dec. INTERFAX.RU — Emergency crews urgently liquidate consequences of the strong wind in Sochi, which knocked down several dozen trees, crippling road and rail traffic and left one neighborhood without electricity.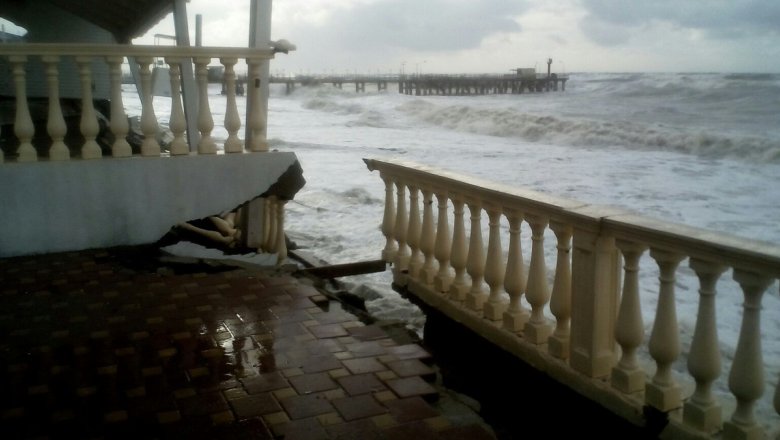 Emergency services in the region to Agency "Interfax" on Saturday, said that in the Khosta district of the trees fell on the pipeline and power lines, resulting in one of the districts is not working the boiler room and electricity. The Agency has not explained in what neighborhood the accident occurred. Currently, restoration works are.
"For a small amount of time there is a delay of four trains and electric trains from-for falling of trees on the railway", — said the Agency interlocutor.
#lubiewski #shimasaki #Sochi #storm
According to him, in the aftermath of involving all the emergency services Sochi.
Detachment "Kuban-Spas", the Agency reported that several dozen trees fell on the Federal highway Dzhubga-Sochi in Sochi.
☔ There is no bad weather! Have a great weekend! #neopycnodonte#Subota#heroside#dekabr#kopitopoulos#podarokua#Sochi#magazinearchive#minuteviagracom#interestnegotiation#podarki#soronovych#societaria
"Fallen trees for a time blocked traffic in Lazarevskiy district. Now rescuers liquidate the consequences of emergency," — said the representative of the rescue service.
Fallen trees and lighting poles: Sochi fell непогодаhttps://t.co/FZudqSzj1D pic.twitter.com/sW65miQTdB
— To Sochi (@Vesti_Sochi) December 3, 2016
Now in Sochi, there are complicated conditions. According to the online scoreboard of "Yandex Schedule", on the delayed arrival of two flights from Moscow, cancelled flight from St. Petersburg.
What is happening in Sochi..this is a horror..the night was wild,this thunder I've ever heard..#3декабря #Sochi #sea #scary
Comments
comments