The state Duma has proposed to simplify the debtors travel abroad
State Duma deputies intend to amend the government bill and to increase the amount at which debtors are forbidden to travel abroad.
According to the newspaper "Vedomosti", in October the Ministry of justice introduced in the lower house a bill on amendments to the law "On enforcement proceedings". It proposes to expedite the lifting of the ban on travel to repay the debt.
Deputies suggest to make changes to it and significantly increase the minimum amount at which it becomes impossible to travel outside Russia.
The interlocutor of the newspaper in the "United Russia" said that the current upper limit of debt of 10 thousand roubles is too low. According to him, "may at times" because "a lot of people not moving out, and the citizens need to do unloading".
See also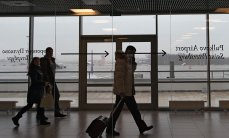 the state Duma has proposed to accelerate the removal of restrictions on foreign travel paid for the debts of the Russians
The government also proposes to allow to make a decision about withdrawing from the debtor of restrictions on exit is not only bailiffs, vinosum such a decision, but also to the bailiff by structural divisions of the Federal bailiff service (FSSP).
According to the FSSP, at the end of October to leave Russia because of the debt could not about a million people.
Information about the debt does not reach promptly to the citizens, there is no normal system administration, integration needs, such as website services, says the lawyer of firm "YUST" Alexander bolomatov: "police Officers are losing notifications about job changes, former place of employment ceases to pay child support and people gets 20 days of correctional labor".
Comments
comments