The interior Minister of Poland called the meeting in connection with the accident involving the Prime Minister
WARSAW, 11 Feb — RIA Novosti. The interior Minister of Poland Mariusz Blashak convened an emergency meeting with the leadership of the Bureau of government protection (BOR) in connection with the accident, which injured the country's Prime Minister Beata Szydlo.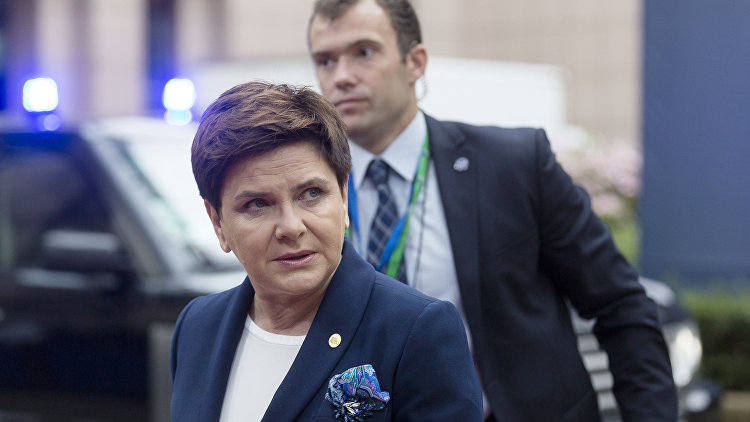 "The Minister Mariusz Blashak convened an urgent meeting with the leadership of the BOR. The circumstances of the accident are being studied," — said the interior Ministry on Twitter.
It is also noted that in explaining the causes of the incident involved all the structures that are the responsibility of the Ministry.
The accident involving the motorcade of the Prime Minister occurred in Auschwitz on Friday evening. According to preliminary reports, several cars of a train crashed into the machine, leaving from the minor road. One of the cars of the motorcade, which was Szydlo, crashed into a tree and severely damaged.
According to official data, Szydlo is in stable condition and conscious. At the same time, the head of the ruling party "law and justice" Jaroslaw Kaczynski said that the Prime Minister had received "serious injuries". The head of the Polish government passed an examination at a hospital in Oswiecim, now it helicopter transporterowych in Warsaw.
In addition Szydlo, accident suffered by two employees of the Bureau of protection of the Polish government, one of them needs hospital treatment.
Comments
comments