Trump has promised Japan's "absolute" support in response to the rocket launch by the DPRK
The United States will support Japan, "100 percent". This was stated by the President of the United States Donald trump during a special joint briefing with the Japanese Prime Minister Shinzo Abe on the launch of missiles by North Korea. His speech was broadcast to the White house.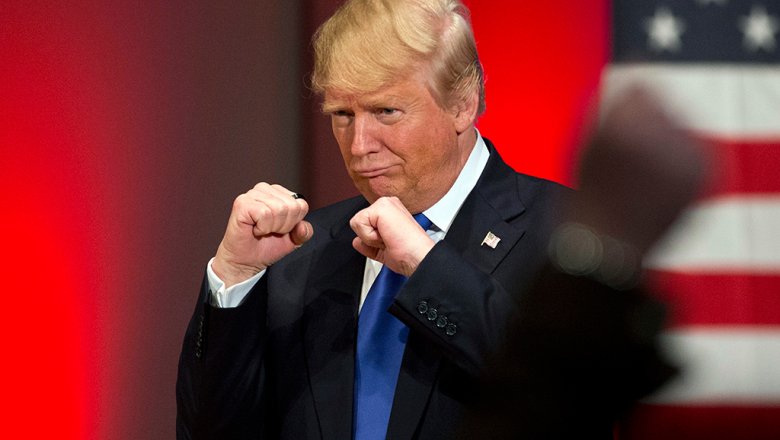 "I just want to be understood and fully realized: the United States supports Japan, your great ally, 100 percent," said trump, not becoming to comment on the fact the launch of North Korean missiles. Previously, he also refused to answer a corresponding question of journalists.
Abe, in turn, called Pyongyang's actions are completely unacceptable. "North Korea must comply fully with the resolutions of the UN Security Council", — he said. The Prime Minister assured that the Union of the United States and Japan will be strengthened, as evidenced by the fact that trump is on the briefing beside him.
As reported by Reuters, citing the White house, the US expected provocations by the DPRK during his visit to the United States, Shinzo Abe, and consider all options of response to these actions, including new sanctions and increased the U.S. military presence in the region. The administration official also noted that Washington intends to put pressure on China to influence North Korea.
North Korea launched a rocket of unknown type from the East coast province's do, 12 February at 07.55 local time (01.55 GMT). The government of Japan reported that it fell into the sea of Japan. According to the South Korean military, she flew about 350 miles.
The Pentagon said that closely followed the launch of a ballistic missile, noting that it did not pose a threat to the United States. To comment on the success of the missile tests the US defense Department did not.
Acting President of South Korea Hwang Kyo-Ahn has promised to prepare an "equivalent" response to the actions of the DPRK and to "punish" Pyongyang. Foreign Minister Fumio Kishida announced the intention to seek the convening of the UN Security Council.
Comments
comments