The special representatives of Japan, USA and South Korea discussed missile launch of the DPRK
TOKYO, 12 Feb — RIA Novosti, Yekaterina Plyasunova. The special representatives of Japan, United States and South Korea on the issue of the DPRK's nuclear program discussed by telephone the start of the North Korean ballistic missiles, according to Yonhap, citing the Korean Ministry of foreign Affairs.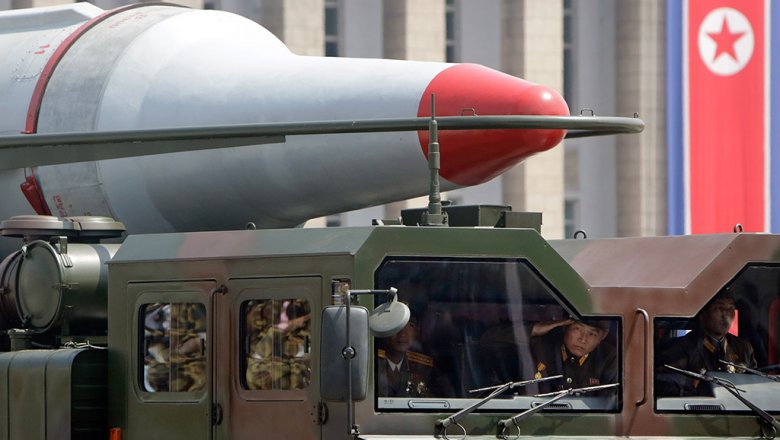 According to the Agency, after the missile launch of the DPRK, the special representative of the South Korean foreign Ministry on peace and security on the Korean Peninsula Kim Hong-Gyun spoke by telephone with the special representative of the US state Department on issues of the DPRK, by Joseph Young and head of Department of Asia and Oceania Ministry of foreign Affairs of Japan, representing the country at the six-party talks on the nuclear problem of North Korea, Kenji Kanasugi.
"The parties strongly condemned the provocative actions of the DPRK. We exchanged our assessments of launch of a ballistic missile and discussed responses. We intend to work closely on developing responses in the future given the need for a firm response to this provocation which was the first of this year", — quotes Agency the words of Kim Hong-Gyun.
Launch of a ballistic missile took place at 07.55 local time (01.55 GMT) from a military airbase in the Western province's Do. According to the South Korean military, the missile flew about 500 kilometers and fell into the sea of Japan. Japan claims that the rocket fell outside the exclusive economic zone of the country and not causing any damage in the fall.
After the missile launch of the DPRK South Korea and Japan held an emergency meeting of the national security Council. The DPRK's actions sparked a sharp condemnation from Tokyo and Seoul, who called the launch of a ballistic missile a provocation against the region and a security threat to the international community. Japan also expressed hope for a decisive response from the UN security Council.
Comments
comments