Valentine's Day in "Sokolniki" will set electrovalency for lovers
Lovers will be able to warm up together to be photographed.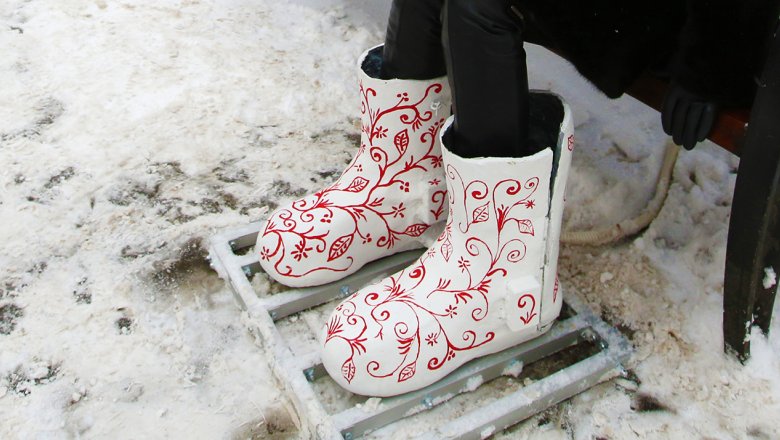 Valentine's Day in Sokolniki Park will set a second pair of electric boots. The art object will appear in the alley of the arches (near the ice rink, next to another pair of street boots). They are designed for lovers who will be able to keep warm during winter walks in the Park. However, to test the boots will be able to attend.
According to the organizers, the new boots, which will appear in the Park Saturday, February 11, will be male. A pair of boots with a height of just over 40 inches 48-th size. Given the fact that legs in boots inserted directly into the shoes, young people will be comfortable in them.
"It will be a advanced pair of boots. Outwardly, they look like the real thing, no wires and switches will not be visible. Warming nanotubes hide the inner body of the Shoe, — said the artistic Director of Sokolniki Park Andrei Koposov. — Men's boots warm stronger, they will maintain a constant temperature inside. The first pair is arranged differently — in which the temperature varies with the weather on the street."
According to Andrew koposova, plastic frame for the new boots were also printed on a 3D printer. They will stand in the Park until the end of March. Inside the boots will install the heating elements are connected to the mains of the Park. Melt water from snow will drain into a special reservoir under them.
Comments
comments