More than 400 whales have stranded in New Zealand
Moscow. 10 Feb. INTERFAX.RU IN New Zealand, 416 whales beached on the coast of the South island, wrote on Thursday The Guardian, noting that it was the biggest "mass suicide" mammals over the past decade.
9фотографий9фотографий9фотографий
The Department of conservation organized a rescue, but the animals were so numerous that it took the help of local residents.
People were carrying beach buckets, towels and sheets to cool and moisten the body of whales. However, at least three hundred of them died.
About 100 managed with the tide to sea. But the whales had not gone deep and stayed near the beach. Rescuers fear that with the low tide, they were again thrown on the shore.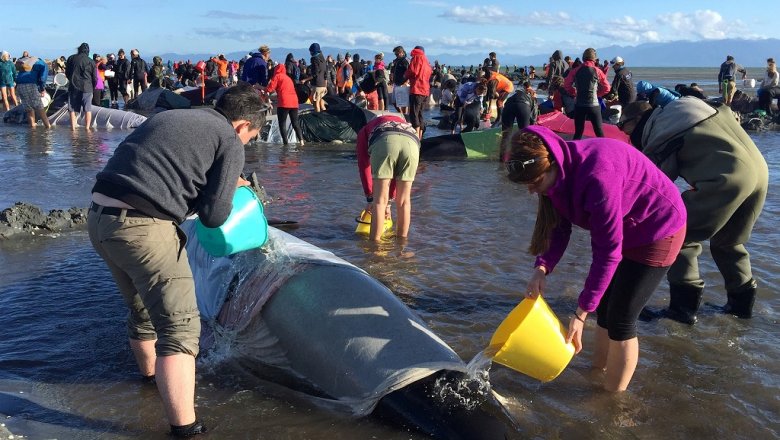 This event has become the third largest in the history of New Zealand. In 1918 on the coast of the Chatham Islands jumped a thousand whales, and in 1985, 450 animals died close to Auckland. Every year on the new Zealand coast is thrown about three hundred mammals.
Comments
comments