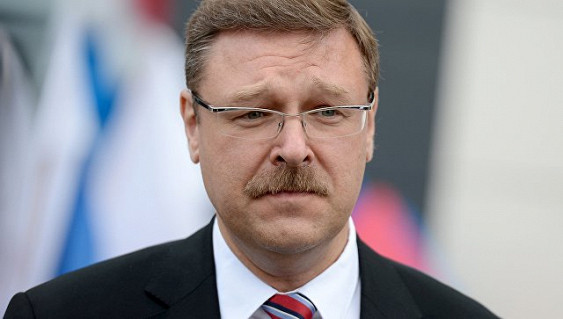 Photo:
© RIA Novosti. Eugene Biyatov
The Obama administration has done everything to cast doubt on the fact of an honest victory of US President Donald trump, the head of the Federation Council Committee on international Affairs Konstantin Kosachev.
"The transfer of power was anything but peaceful. Unless, of course, is not to reduce the transfer to the formal procedures. And everything was done to cast doubt on the fact of free choice trump", believes Kosachev, quoted on Monday, the newspaper "Izvestia".
He also expressed confidence that trump is ready to go on its way to the end and is unlikely to reconsider their views.
"It is unlikely that Donald trump will seriously reconsider even under massive attacks from outside or from the media. It is known to be the first thing returned to the Oval office the bust of Churchill… Apparently the 45th President of the United States is ready to go on its way until the end," — said Kosachev.
Inauguration of new US President Donald trump was in Washington on January 20. In a day according to various estimates, up to 2 million people went on protest marches in the US against the new President. Only in Washington the demonstration was attended by more than half a million people. Rallies were also held in various countries around the world.
Among others the rally was attended by several celebrities, including well-known feminist Gloria Steinem, Actresses America Ferrera and Ashley Judd, the singer Madonna and Director Michael Moore. Madonna, in turn, in the speech twice cursed trump to the Mat.
Comments
comments