The European Union has extended sanctions against Russia until July 31
BRUSSELS, 19 Jul — RIA Novosti. The European Union on Monday formally extended until 31 July 2017 economic sanctions against Russia, which expires at the end of January, said the EU Council.
The statement noted that "on March 19, 2015, the European Council agreed to link the duration of sanctions with full implementation "of the Minsk agreements" that were supposed to be 31 December 2015."
"Assessing the implementation of "Minsk agreements" on the European Council meeting on 15 December, the heads of state and government of the EU opened the way to extending the sanctions for another six months, until 31 July 2017. The Council formally adopted this decision on December 19, 2016, by written procedure", — said in a communique.
Economic sanctions of EU against Russia were introduced on 1 August 2014, in September the same year, they were enlarged. The restrictive measures include an embargo on new contracts for import and export from the EU to Russia of weapons and goods and technologies of dual purpose. The sanctions hit Russian banks and oil industry of the Russian Federation.
See also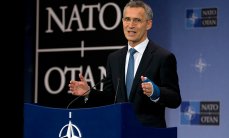 NATO Secretary General welcomed the extension of sanctions against Russia
European investors are forbidden to issue new loans of the five largest financial institutions — Sberbank, VTB, Gazprombank, Rosselkhozbank and Vnesheconombank — for more than 30 days, and also to buy the stock and bonds of the new releases with a maturity of more than 30 days.
In the framework of the measures limited access to EU capital markets to a number of Russian companies, including "Rosneft", "Transneft" and "Gazprom Neft".
In addition, prohibited the supply of equipment and services for deepwater exploration and production of oil, work in the Arctic and at shale oil deposits in Russia. The EU has also adopted sanctions against the defense sector of the Russian Federation banned European companies to supply dual-use products to nine Russian enterprises.
See also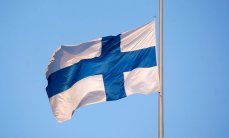 Finland's Prime Minister called the EU conditions for lifting sanctions against Russia
In the Kremlin consider it absurd to link sanctions with the implementation of the Minsk agreements, because Russia is not a party to the conflict and the subject of the agreements on the settlement in Ukraine.
In response to restrictive measures, Russia has restricted food imports from countries that have imposed sanctions against her. A ban were meat, sausage, fish and seafood, vegetables, fruits, dairy products. In June 2015, in response to the extension of sanctions, Russia has extended food embargo for a year until August 5, 2016. At the end of June this year, the bradenburg was extended until 31 December 2017 on the background of sanctions.
Comments
comments