92-year-old Robert Mugabe has been nominated for a new term
The ruling party of Zimbabwe, "the Zimbabwean African national Union" (SANS) was nominated for a new term as President the current head of state, 92-year-old Robert Mugabe.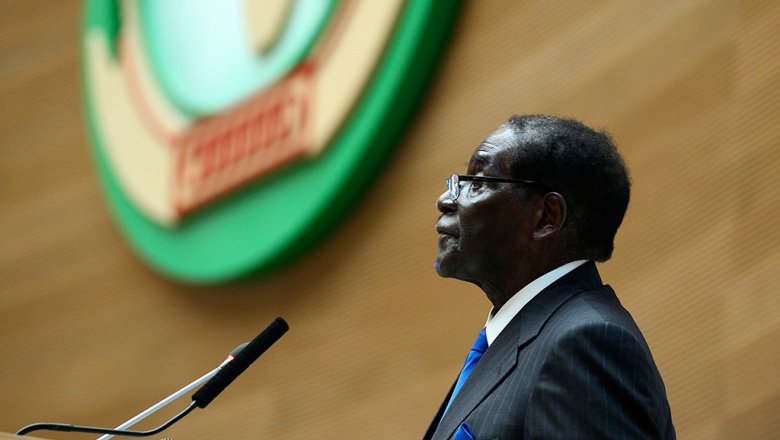 The youth wing of the party ZANS made a proposal for a life presidency for Mugabe.
Robert Mugabe in his speech at the conference of the party urged party members to stop infighting within the "Zimbabwean African national Union".
This week, the Executive Secretary of the Zaanse Ignatius Tshombe announced that the party has decided to nominate Mugabe for a new term. She described the reign of Mugabe as an example of "the wisdom and unity."
Mugabe has been in power for 36 years, since gaining independence from Britain in 1980, first as Prime Minister, and since 1987 — President.
Last time he confirmed his status in the presidential elections in 2013, despite allegations of irregularities during the voting.
Earlier, Mugabe said he was ready to rule until they die. He stressed that he is ready to retire, if that was the will of his party.
To address Mugabe's accusations of the dictatorship and oppression of the opposition, which he denies.
Zimbabwe, which before 1980 was among the most developed countries in Africa, is now among the poorest countries in the world and is in a serious economic situation. Along with the huge budget deficit the country is faced with hyperinflation of the national currency, the Zimbabwean dollar.
Comments
comments