Warsaw police threatened the protesters with use of force
MOSCOW, 17 Dec — RIA Novosti. Warsaw police threatened to use force if the protesters at the Parliament building will not disperse, Reuters reported, citing eyewitnesses.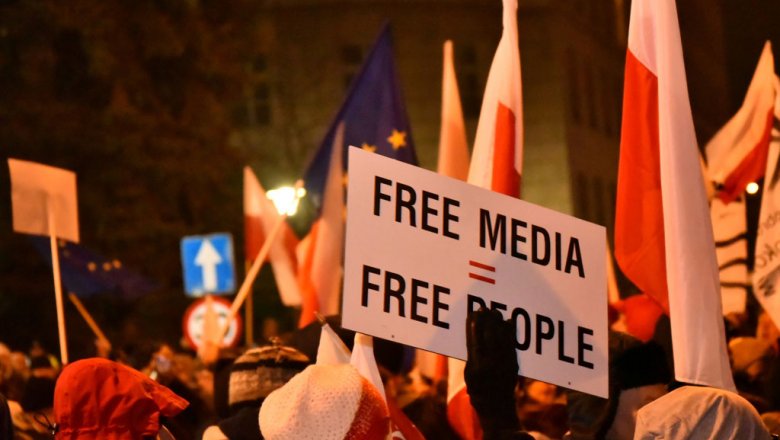 Before that, the protesters blocked all the exits from the Parliament building.
Earlier, representatives of the Polish opposition parties blocked the work of the Sejm, which on Friday is holding the last in this year meeting.
During the meeting, the deputies of the opposition parties has spoken from the rostrum before the vote on various issues, paying attention to the plans to change rules of work of journalists in Parliament. In the end, the speaker of the Sejm Marek Kuchcinski dismissed the Deputy of the party "Civil platform" Michal Scherba from participating in the parliamentary session. In response, the opposition left their seats and gathered at the podium, blocking the possibility of interventions.
In the session of the diet was adjourned. During the briefing, the head of the ruling party of Poland "law and justice" Jaroslaw Kaczynski described the situation as "parliamentary hooliganism." "We do not agree, do not let yourself be terrorized. Absolutely precisely we will adopt the budget and other laws," he said.
Comments
comments