Earned the European navigation system Galileo
Moscow. 15 Dec. INTERFAX.RU — European satellite navigation system Galileo begins to work on Thursday, said the European Commission.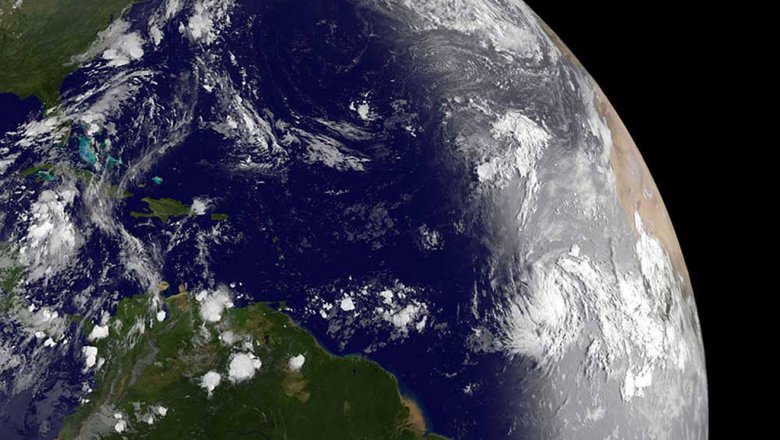 At first, the fuzzy signal is amplified by means of satellites of the American GPS system, and then will become stronger as soon as in orbit, will appear more and more Galileo satellites. Now there is 18, and by 2020 this number is expected to reach 30.
The Galileo developers claim that their system is more accurate than GPS, and will provide Europeans independence from the American GPS, the Russian GLONASS and promising Chinese Compass.
The initial package will only be available on smartphones, are already equipped with chips that are compatible with Galileo. According to the official representative of the European Commission of the Peace TALCO, several large mobile operators are already working to create such chips. At the same time, some devices only need to upgrade the software.
Video
booster Soyuz lifted the orbit of two satellites of the European
Galileo is a joint project of satellite navigation system of the European Union and the European space Agency, is part of a transport project TRANS-European network. The system is designed for solving geodetic and navigation tasks. Lately more and more manufacturers GNSS equipment integrated into its satellite receivers and antennas able to receive and process the signals from Galileo satellites, this contributes to the agreement on the compatibility and complementarity with the NAVSTAR GPS system of the third generation. Funding for the project will be implemented, including through the sale of licenses to manufacturers of receivers.
Unlike the American GPS and Russian GLONASS, Galileo is not controlled by national military departments.
However, in 2008, the EU Parliament adopted a resolution on "the Importance of space for Europe's security", according to the use of satellite signals for military operations conducted in the framework of the European security policy.
System development by the European space Agency. Total costs are estimated at around 10 billion euros.
In addition to the countries of the European Union, the project involves China, Israel, South Korea, Ukraine. In addition, negotiations with the representatives of Argentina, Australia, Brazil, Chile, India, Malaysia.
Comments
comments