More than 10 people died in explosions in Istanbul
Moscow. 11 Dec. INTERFAX.RU — At least 13 people became victims of explosions near the stadium of football club "Besiktas" that occurred on Saturday evening, reported BBC News.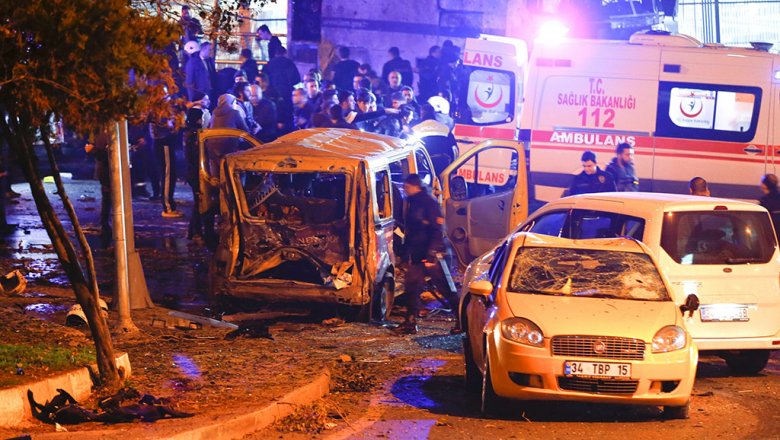 Eyewitnesses said the cotton and turns of the shots that were heard after the first explosion. As told to "Interfax" police spokesman at the scene, the explosion was organized by terrorists, and their target was a police bus. The bomb exploded shortly after a football match between teams "Besiktas" and "Bursaspor" (the hosts won with the score 2:1).
Two blasts reported in #Beskitas area nearby Taksim square, #Turkey.. pic.twitter.com/I7jYiQ9oV1
— Raveen Aujmaya (@raveenaujmaya) 10 Dec 2016
Earlier the Minister of internal Affairs of Turkey, Suleyman Soylu said that the explosions injured at least 20 people.
Istanbul Beşiktaş civarında 2 kez şiddetli #patlama oldu !
Patlama birçok noktadan duyuldu… pic.twitter.com/9RCL33lyAA
— Emre (@Teyrebaz__) 10 Dec 2016
Istanbul patlamasından ilk kareler. pic.twitter.com/DhIqrWRiAP
— Yusuf Reşit Beyazal (@YRBEYAZAL) 10 Dec 2016

Comments
comments