Media: explosions in Istanbul claimed the lives of 29 people
MOSCOW, 11 Dec — RIA Novosti. The number of victims of a double bombing in Istanbul has risen to 29, with 27 of them police officers, reports Reuters citing the head of the interior Ministry of Turkey Suleyman Soylu.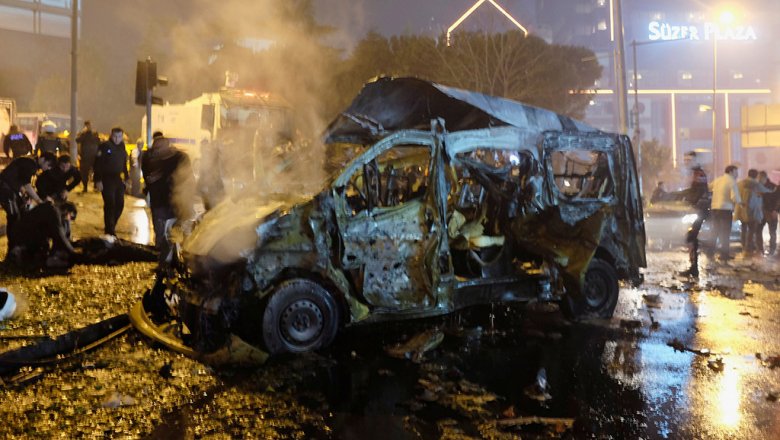 The number of victims of explosions reached 166 people. Earlier it was reported about 15 people killed and 70 wounded.
Soylu also said about 10 detained in connection with the bombings. He said that an explosive device in a car bomb was detonated by remote control.
The first explosion occurred Saturday evening near the stadium "Vodafone arena" in a Central district of Istanbul, Besiktas. Later, the Minister said about the second explosion and that allegedly carried out by a suicide bomber.
Istanbul Beşiktaş civarında 2 kez şiddetli #patlama oldu !
Patlama birçok noktadan duyuldu… pic.twitter.com/9RCL33lyAA
— Emre (@Teyrebaz__) 10 Dec 2016
Istanbul patlamasından ilk kareler. pic.twitter.com/DhIqrWRiAP
— Yusuf Reşit Beyazal (@YRBEYAZAL) 10 Dec 2016

Comments
comments