WP: the FBI and the CIA differed in estimates of the action "the Russian hackers"
WASHINGTON, December 11. /Offset. TASS Anatoly Bochinin/. Central intelligence Agency (CIA) and Federal Bureau of investigation (FBI) informed members of Congress about the alleged activities of Russian hackers during the presidential elections, however, their assessments seriously dispersed. On Saturday the newspaper reported The Washington Post.
The material posted on the newspaper's website, says that in the course of last week's closed briefing on Capitol hill members of the house Committee on intelligence asked the Rapporteur from the FBI about whether he confirms the conclusions of the CIA and the desire of hackers to help presidential candidate Donald Trump. Answers employee of the Bureau was "fuzzy" and "ambiguous," said a source familiar with the meeting. Unlike intelligence, the FBI was sure that the intruders, which the U.S. suspected of ties with Russia, wanted to support a specifically elected head of state.
"There is no doubt that the attempts of the Russians was made in the same direction, but it is unclear whether they had a specific goal and there were several," said the official, explaining the Bureau's position.See also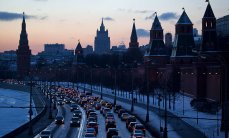 CIA suspected Moscow of using the Trump in US elections
As reported in Friday's WP, the CIA believes that Russia tried to help Donald Trump to win the presidential election in the United States. "According to the intelligence community that Russia's goal was to promote one candidate over the other, to help Trump to win the election, — quotes the edition the statement of the representative of the US administration. Is the General opinion."
The official representative of Russian foreign Ministry Maria Zakharova said that Moscow has not received from US any evidence of the alleged hacker attacks on American companies with Russia. According to Zakharova, the inability of Washington to provide proof of evidence that the accusations were directed primarily at the domestic audience in the framework of the presidential election campaign. According to the official representative the Ministry of foreign Affairs of the Russian Federation, attempts to reduce the selection of the President to the accusations against Russia are unworthy of a great power. Zakharova called it a "global shame".
Comments
comments