The Prosecutor asked for five years imprisonment for the ex-students Karaulova
Moscow. 8 Dec. INTERFAX.RU — the state Prosecution asks to sentence to five years imprisonment a former student of Moscow state University Alexander Ivanov (Barbara Karaulov), accused of trying to join the terrorist organization "Islamic state" (ISIS banned in Russia).
As the correspondent of "Interfax", the Prosecutor stated at the Moscow district military court debate of the parties.
See also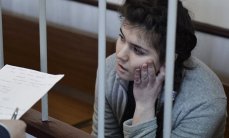 Varvara Karaulov spoke with the recruiter IG with class 10
In the course of the proceedings the Prosecutor and the presiding judge in the case of Alexander by Abacavir were announced correspondence Karaulova with her virtual lover Ayrat Samedovym, whom she knew by the name of Vlad and various nicknames in social networks.
According to the materials of the case, the man in 2015 went to Syria to fight for Islamic state, where it tried to go to the student.
The meeting also heard the testimony of Karaulova, her stepfather, teachers at University and school, announced the results of examinations, including a comprehensive forensic psychological and psychiatric examination at the Institute. The Serbian, who recognized her as sane and mentally healthy.
Karaulova and her defense categorically denies her desire to join the terrorists and explains the aborted trip to Syria with a desire to marry her lover.
A student has gone missing in Moscow on may 27, 2015 after went to University, but did not come to class. In early June it became known that the Turkish-Syrian border were detained on 13 Russians (including Karaulova), which, presumably, was planning to join the terrorist organization "Islamic state". Karaulov returned to Moscow on June 11. Subsequently, she changed her name and surname.
Karaulova charged with attempted participation in a terrorist organization (part 1 of article 30 part 2 of article 205.5 of the criminal code).See also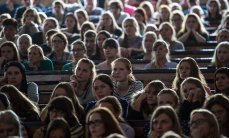 the Agency for the Affairs of nationalities wants to test students on extremism
According to the materials of the case, during questioning, the student admitted his guilt.
The girl's parents believe that she was unable to overcome a pathological love in the virtual groom who's a recruiter Islamists.
The press service of Moscow state University on 18 November reported that Ivanov (Karaulov) who was dismissed from the philosophy faculty on their own.
Comments
comments