Died who was the first in the history of the US orbital flight astronaut John Glenn
American astronaut, former Senator John Glenn, the first in the history of the United States has committed an orbital flight, and had been in space at the age 77 years, died on 96-m to year of life in Ohio. About it reports on Thursday, December 8 edition of the Columbus Dispatch.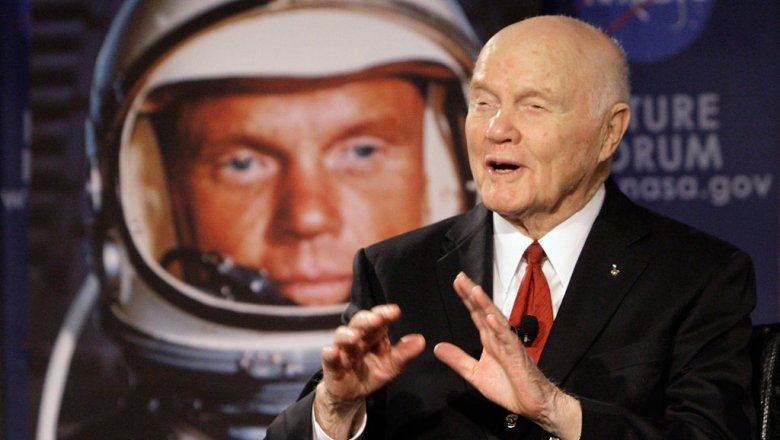 Glenn died surrounded by family at the medical center in Columbus. A memorial service will be held at the Ohio state University. He will be buried at Arlington national cemetery in Washington township. The date of the ceremonies will be announced later.
We are saddened rated by the loss of Sen. John Glenn, the first American to orbit Earth. A true American hero. Godspeed, John Glenn. Ad astra. pic.twitter.com/89idi9r1NB
— NASA (@NASA) December 8, 2016.
John Glenn was born in 1921 in Cambridge, Ohio. During the Second world war he served in naval aviation, on account of his 59 combat missions. Participated in the Korean war, upon its conclusion, he graduated from the school of test pilots. In July 1957, it set the speed record for a transcontinental flight, breaking the fighter F8U distance from Los Angeles to new York in 3 hours 23 minutes.
In April 1959, John Glenn was enrolled in the first group of American astronauts ("us seven"), he passed training for a space flight program "mercury". He was the understudy of Alan Shepard on 5 may 1961 for the first time in U.S. history, made suborbital space flight.
See also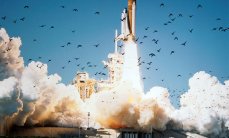 Last flight of the space Shuttle Challenger
Glenn became the third in the history of the world after the Soviet cosmonauts Yuri Gagarin and German Titov who has committed an orbital space flight. 20 February 1962 on a space ship "mercury-Atlas-6" three times he circled the Earth, on his return was awarded the medal of NASA "For outstanding merits".
Second flight of John Glenn did on the ship "discovery" in the fall of 1998 at age 77, becoming the oldest person to visit space. The purpose of the experiment was to study the effect of space on the aging body.
In November 1974, John Glenn was chosen to the U.S. Senate from the state of Ohio, and retained this position until January 1999. Was a contender for the Vice presidential election, 1976 and U.S. presidential election 1984 Democratic party, but both times lost in the primaries.
Comments
comments