There were details, accidents in Ugra, in which 12 people were killed
YEKATERINBURG, Dec 7 — RIA Novosti. Appeared on the preliminary data about how an accident in KHMAO December 4: a truck drove right into the middle of the bus with the children, breaking it into two parts, said on Wednesday the operational staff of the accident.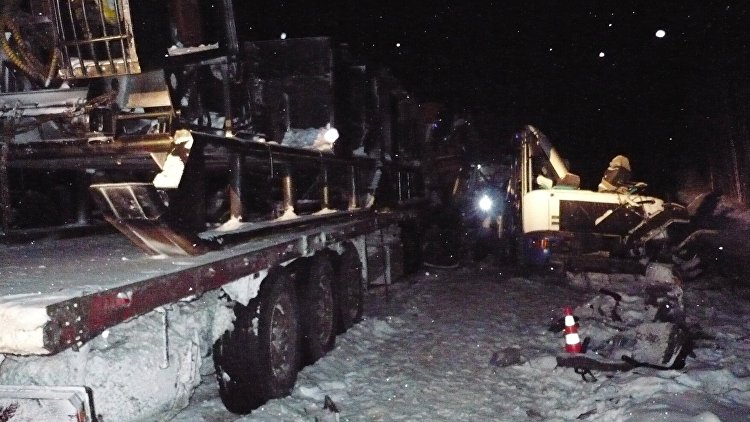 Sunday on the route Tyumen — Khanty-Mansiysk collided with a bus, two trucks and two cars, killing 12 people, 10 of them children. According to local authorities, the bus was carrying children team, which returned from the competition in sports acrobatics from Khanty-Mansiysk to Surgut. Were hospitalized 22 people.
"According to preliminary information about the accident on 4 December: first a passing truck caught the left mirror and door of the bus, then the bus turned around and the second the truck pulled right into the middle of the bus, breaking it into two parts," — said in the message.
Comments
comments