Kirkorov has refused to open a case of extortion against Trunova and Marouani
Moscow. 7 Dec. INTERFAX.RU Police denied the singer Philip Kirkorov in the criminal case of extortion against the leader of the group "Space" Didier Marouani and lawyer Igor Trunov .
"Today we were invited to the investigator and promised to return all the confiscated items Marouani my guard. Also said that all is well, and they bring us the apology," — told "Interfax" on Wednesday Trunov.
The arrest of the musician
See also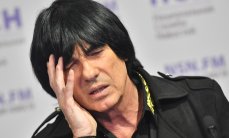 Trunov and Marouani complained to the court on the detained Moscow police
November 29 it became known that the lawyer Trunov and Marouani was arrested in a Bank in Moscow, where, according to the lawyer, they came to sign a settlement agreement with Kirkorov, who allegedly agreed to pay 1 million euros Marouani for the misuse of his music.
As said Trunov, in the course of the settlement agreement it was assumed that the money will be deposited Kirkorov in the Bank, then will be transferred to the account Marouani.
However, as has declared "to Interfax" the lawyer Kirkorov Alexander Dobrovinsky, no agreement was not. "A man wrote in a police report about the extortion by Maruani. We participated in investigatory experiment," he said.
Trunov and Marouani was taken to GU MVD of Russia in Moscow.
As a result, the Trunov and Marouani was delivered in OVD Basmanny, where they are then released. As stated by the lawyer Trunov Lyudmila Aivar, the police released their "apology" and not to open a criminal case at the request of Kirkorov.
Marouani announced that he would write a statement about the slander against Kirkorov. For his part, the man declared willingness to take the statement for extortion by the French musician, if he would apologize.
Comments
comments