Medvedev and Yildirim discussed the issues in the energy sector
In addition, they also discussed the issues of industry, high technologies, agriculture and tourism.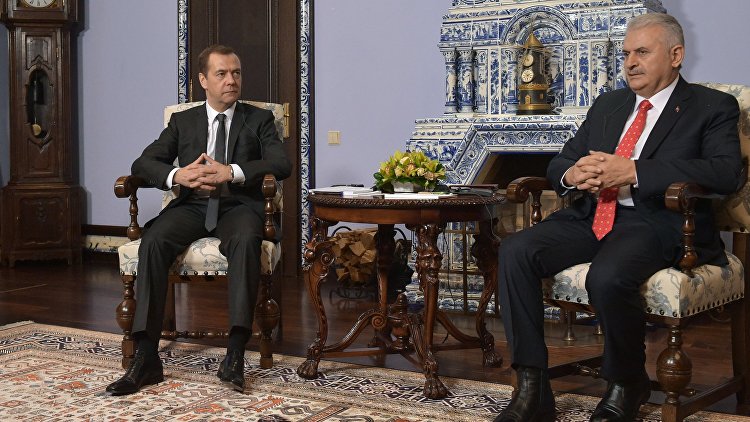 GORKI, December 6 — RIA Novosti. Russian Prime Minister Dmitry Medvedev and his Turkish counterpart Binali Yildirim held talks on the topics of energy, nuclear and oil and gas industry, this is Medvedev said at a press-conference following Russian-Turkish talks.
"We had substantive talks. Discussed with a wide range of topics. This trade and investment, energy, oil and gas, and nuclear power, and industry, high technologies, agriculture, tourism," — said the Russian Prime Minister.
Comments
comments