The representative of Dading in the ECHR announced that he has taken in an unknown direction
Nikolay Zboroshenko noted that so far only received oral information about what his client was transported from the colony.
MOSCOW, 5 Dec. /TASS/. First convicted to imprisonment for repeated violation of rules for holding rallies Ildar Dading transferred from penal colony No. 7 (Karelia), where he was serving a sentence in an unknown direction. This was reported TASS the representative of the Dading in the European court of human rights (ECHR) Nikolai Zboroshenko, citing members of the colony.
See also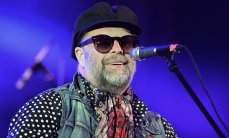 Boris Grebenschikov wrote Dadina letter to Colonia
"This morning I arrived in IK-7, in Segezha (Karelia) to interview the Dading and see a personal matter, but a prison officer in the rank of major — he did not introduce himself — said that the Dading transferred from the colony," said Zboroshenko. According to him, where it was sent Dading, prison staff reported, and information about escorting was provided orally. "The written answers I received," — said the lawyer.
The review of the Federal penitentiary service about the whereabouts of the Dading Agency does not yet have.
Earlier Zboroshenko reported that the ECHR communicated the complaint to Dading of torture in the colony and put before the Russian government a number of issues, including enforcement of interim measures with regard to the complaint and the admission to the Dadina his representative in court.
Video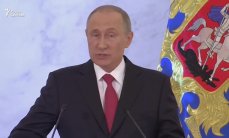 Ildar Dading will spend six months in solitary confinement
The communication is the transition to the active phase of the trial, meaning informing the European court of human rights in the country of the defendant on the basis of a complaint, which the court found unacceptable in the first stage of consideration. The procedure also implies the offer of the Respondent state to submit its comments.
The criminal case against the Dading was the first brought under article 212.1, included in the criminal code in the summer of 2014 and providing for criminal responsibility for repeated violations within a year of the article 20.2 of the administrative code ("violation of the procedure of the public event"). Basmanny court of Moscow in December 2015 recognized Dading guilty on four counts of participation in uncoordinated protests: 6 and 23 August, 13 September and 5 December 2014, when he and his supporters blocked for a few minutes Myasnitskaya street in the centre of the capital. Protection Dading appealed in cassation to the Supreme court of Russia.
Comments
comments