Poroshenko called the Ukrainian army the strongest in Europe
The President of Ukraine Petro Poroshenko called the Armed forces of Ukraine (AFU) the strongest in Europe. On Monday, December 5, he said during a trip to the conflict zone in the Donbass, the video of the President's speech is available on YouTube.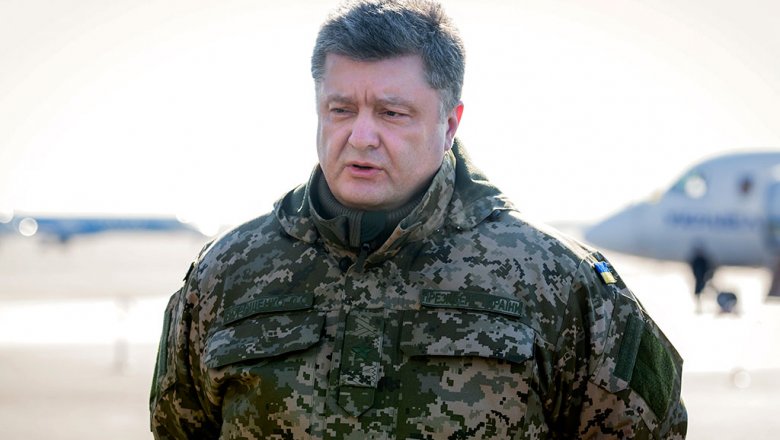 "I am very proud that over the 2.5 years we have created such Armed forces that are the strongest in Europe. I'm proud of it along with the entire Ukrainian people", — said Poroshenko.
He added that the army residents of Ukraine is now trusted in the same way as the Church. "We walked when volunteers are kept only by the power of volunteers to the army with his fighting spirit, his motivation, his patriotism, his professionalism," he said.
On November 21, the Verkhovna Rada, the commander of the regiment "Azov" the national guard of Ukraine Andriy Biletsky said that the Ukrainian army will be defeated by Russia "per second". According to him, servicemen of the APU an extremely low motivation, the majority of the compounds suffer from nedokomplekta.
In July Biletsky called a sham by the Ukrainian Navy. "We need to understand that in the geographical dominance of the Crimea, there is the existence of powerful aviation groups this amusing the entire coastal fleet will be sunk for 40 minutes," he said.
The armed conflict in the Donbas began in the spring of 2014 after Kiev attempted to suppress statements in the Donetsk and Lugansk regions caused by the change of power in Ukraine. Kiev regularly accuses of meddling in the conflict Russia. In Moscow deny these charges, citing a lack of evidence.
Comments
comments