Putin told whether Russia will be able to find a common language with trump
MOSCOW, 4 Dec — RIA Novosti. Russian President Vladimir Putin said in the program "week" on NTV about what Moscow expects from elected President of the USA of Donald trump, the balance of power in the world and on the ex-Premier and former foreign Minister of Russia Evgeny Primakov.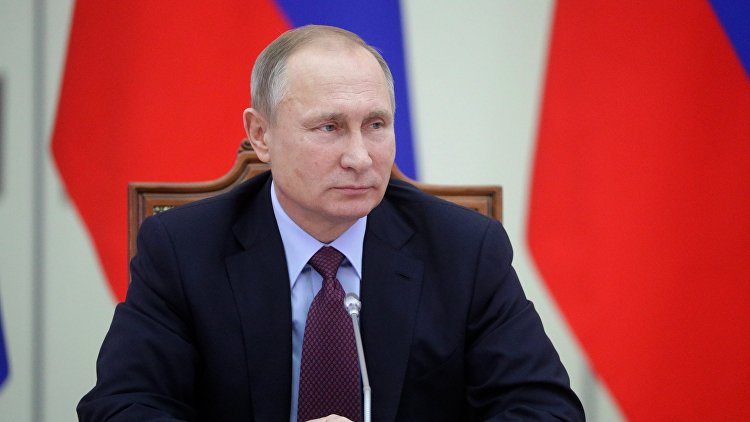 Trump quickly enough realizes a new level of responsibility that lies on him as head of state, Putin said.
"Trump was a merchant and was a merchant. Today, it is a statesman, today it is the head of the United States of America, one of the leading countries of the world, one of the leading economies of the world leading military power. And since he was able to succeed in business, it suggests that he is an intelligent man. But if a smart man, so he quite quite quickly aware of another level of responsibility. We believe that he will work from these positions", — the Russian leader said, answering the question of Irada Zeynalova on whether Russia can find common language with the new President of the United States.
Video
about trump and Fillon in Moscow enthusiasm, but there are optimistic
Putin also commented on why the discussions about resolving the situation in the middle East, Western politicians do not listen to opinion of Russia and tightening rhetoric.
"…Listen to those whose voice is loud enough to be heard. But if it's some minor element in international relations, then, of course, you can make a good face, but the game will still be bad to those who don't feel weighty enough partner," the President said.
As Putin said, the complex situation in the middle East, in particular, the consequences of the Arab spring, anticipated the former Prime Minister and former foreign Minister Yevgeny Primakov.
"Sure, maybe, if then listened, then maybe such a development would not exist. But frankly, our capabilities were then limited to influence in practical terms on the development of events directly, we could not…" — said the head of state.
As stated by the Russian leader, while key players in the international arena have preferred not to focus on the norms of international law, and proceeded from its geopolitical interests.
Now, however, Putin stressed that the world situation is changing. "I think, for anybody not a secret, everyone can see that many of our partners prefer to refer to principles of international law, because the balance is gradually restored. Well, it's inevitable! Attempts to create a unipolar world did not approve. We live in a different dimension," he said.
Russia will defend its interests, but, as before, will be with respect to the interests of other countries. "So we're going to build our relations with all our other colleagues," — said Putin.
Comments
comments