The government channel broadcasts the US aired Putin's speech
WASHINGTON, 2 Dec — RIA Novosti. Specializing in broadcast speeches of key politicians in the United States and other English-speaking countries to the American channel C-SPAN aired a half-hour segment of the message of the President of Russia Vladimir Putin to the Russian Parliament.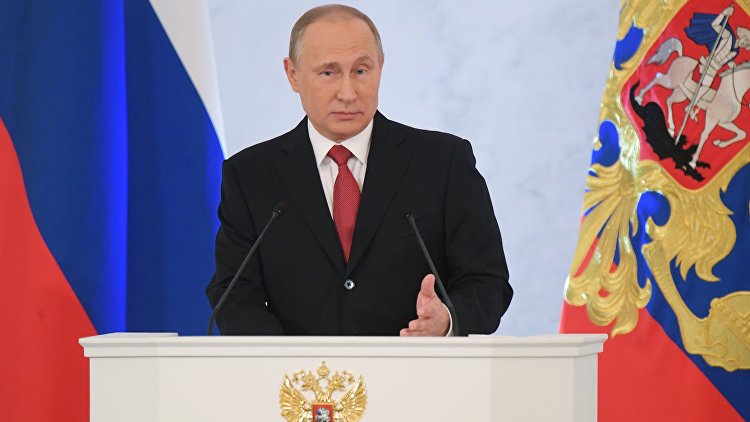 C-SPAN traditionally transmits live broadcasts of the US Congress, the President and senior U.S. officials, and the governments of UK, Australia and Canada. Putin delivered his annual address to the Federal Assembly in the Kremlin on 1 December.
Recording of Putin started before starting the stream from the meeting elected President of Donald trump in Ohio. Usually in this case the screen displays only the caption "the Program will start soon".
Channels C-SPAN and C-SPAN 2 are basic, and C-SPAN 3 additional packages of all the cable networks USA. Programs can be taken also in the satellite system. Total three TV channels — more than 7 thousand a year, the audience of the TV channels about 30 million users daily.
Comments
comments