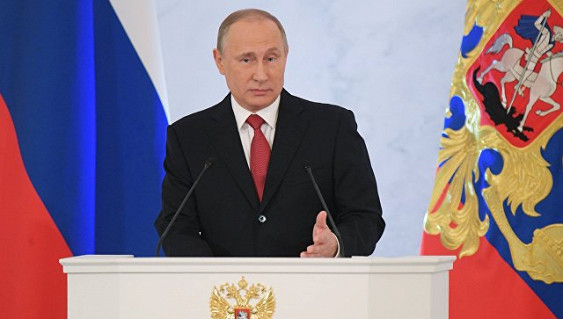 Photo:
RIA Novosti
Russian President Vladimir Putin, speaking to Parliament, said that the natural increase of the population of Russia continues. It is higher than in most European countries, stressed the head of state.
"I can not say a few words about what is really going on, what we have, what we have achieved. Natural population growth continues. In 2013, demographers have such a thing as "birth rate", he is in Russia amounted to 1.7, which is higher than in most European countries, I, for example, say, Portugal to 1.2 in Spain, Greece — 1,3, Austria, Germany, Italy and 1.4 in the Czech Republic is 1.5, that the data for 2013. In 2015 the total fertility rate in Russia will be even more bare, but still more — of 1.78″, — said Putin.
Speaking of the people of the Russian Federation, the President also noted that today citizens have United around Patriotic values.
"Society rejects arrogance, rudeness, arrogance and selfishness from whom it all came, and all the more appreciative of such qualities as responsibility, high morals, caring about the public interest, the willingness to listen to others and respect their opinion," Putin said.
The President also noted the importance of respect for national traditions. Those who reject traditional values, the President gave the advice: "If someone considers himself smarter than someone, if you are respectful to other people, it's natural".
Comments
comments