The first issue of Charlie Hebdo in German came out with a caricature of Merkel
In the German version of the satirical magazine will be translations from the French, and there will also be exclusives for the German edition.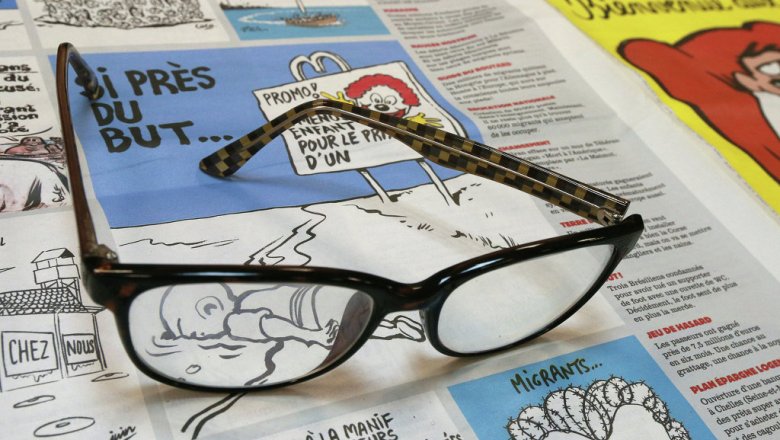 MOSCOW, 1 Dec — RIA Novosti. French satirical weekly Charlie Hebdo, known for provocative content, first appeared in German language on the cover is a caricature of the German Chancellor Angela Merkel and Volkswagen was at the center of the "diesel" scandal in September 2015.
The first batch went on sale in the amount of 200 thousand copies. Mostly in the journal are translations from the French, but there will also be exclusives for the German version.
On the cover with the caption "VW supports Merkel" shows how Volkswagen mechanic "fixes" the Chancellor on the hydraulic lift.
"Charlie Hebdo" auf Deutsch: Bahnhöfe fürs erste Große Heft #Merkel #CDU #VW https://t.co/F7uLS8vQD1 pic.twitter.com/Fi4OcsbC7U
— Bodo1962 (@bodo1962) December 1, 2016.
"The new exhaust pipe and you are done for another four years", — reads the caption under the picture.
Earlier, Merkel said that it will nominate its candidacy for a fourth term as Federal Chancellor of Germany.
The edition of Charlie Hebdo gained notoriety in Germany after the attack on the editorial office in Paris on 7 January 2015. Two attackers broke into the office and opened fire on people were present there. Later there came another series of attacks over three days killed 17 people. The suspects in the attack on the edition were announced, two men — brothers Sheriff and said Koichi. During the RAID on 9 January they were destroyed.
Comments
comments