In Colombia, the plane crashed with the members of the Brazilian football team
In Colombia, the plane crashed, on Board of which was 81 people, including members of the Brazilian football club "Epicoene".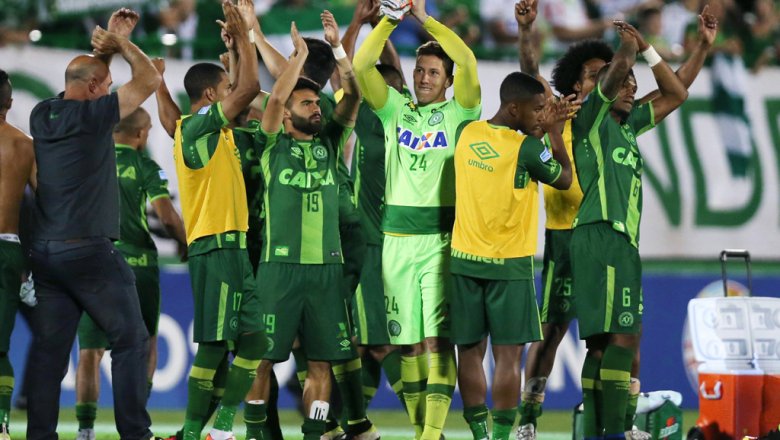 In Colombia, crashed the plane onboard which there were 72 passengers and 9 crew members. This was reported in the official Twitter account of the International airport Jose Maria Cordova.
The authorities have already arrived at the scene of the accident. The mayor of Medellin Federico Gutierrez reported that, according to preliminary data, the accident survivors, reports AP. "This is a tragedy of immense proportions", he said in a broadcast local radio station Blu Radioo.
Twitter airport reported that on Board were members of the football club "Epicoene". 1 December in Medellin was to be held the match of the America's Cup between "Epicoene" and the Colombian club "Atletico Nacional".
The @AeropuertoMDE Bolivia confirms LAMIA RJ85, registration CP-2933 has crashed near Medellin, Colombia. https://t.co/ayIDZCJVZs pic.twitter.com/GUzZcwHkwo
— Flightradar24 (@flightradar24) 29 Nov 2016
Se conocen las primeras imágenes del avión accidentado en Chapecoense de Antioquia #Chapecoense pic.twitter.com/YLIEeOchZV
— ANDREE (@axANDREE) 29 Nov 2016
The civil aviation authority of Colombia on the page in Facebook reports that the plane crashed in the vicinity of the city of rionegro, Department of Antioquia. The aircraft belongs to the Bolivian airline LaMia.
According to Gutierrez, the airliner crashed about midnight local time (8:00 GMT). According to FlightRadar24, the aircraft with flight number CP2933 flew from Santa Cruz de La Sierra (Bolivia) at 17:47 local time. According to the information portal, the plane circled before landing in Medellin, and then disappeared.
Comments
comments