Syrian army liberated from terrorists eight districts in Eastern Aleppo
More than 2.5 thousand people were evacuated from the liberated from the terrorists districts of Aleppo.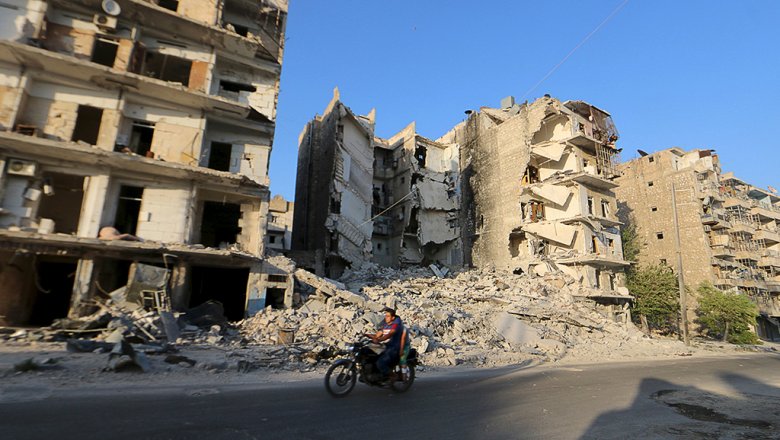 Moscow. 27 Nov. INTERFAX.RU — Syrian army liberated from terrorists on Sunday eight quarters, are displayed more than 2.5 thousand of civilians, reports the defense Ministry.
"During 27 November, government forces SAR terrorists freed from eight neighborhoods in East Aleppo. From the liberated districts evacuated more than 2,500 civilians, including more than 800 children", — stated in the Bulletin of the Russian Center for reconciliation of the warring parties in Syria, posted on the website of the Ministry of defense.
According to the Center, from the area of al-qadisiyah left 500 people from the areas of Jabal Bidart and the high-es-Sakura — about 1500 people.
Photo essay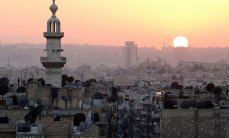 Ruins of the city of Aleppo
"Under the guise of civilians blocked regions tried to leave several militants who were detained on the spot. In order to avoid casualties among the civilian population in some areas of the city are negotiating the voluntary surrender of weapons by militants", — stated in the Bulletin.
It is also reported that during the operation to liberate the Eastern Aleppo district of al-qadisiyah left 42 militants refused to continue fighting and surrendered weapons.
"For all those weapons gang members and operates the Amnesty declared earlier by the decree of the President of Syria," — noted in the Bulletin.
Comments
comments